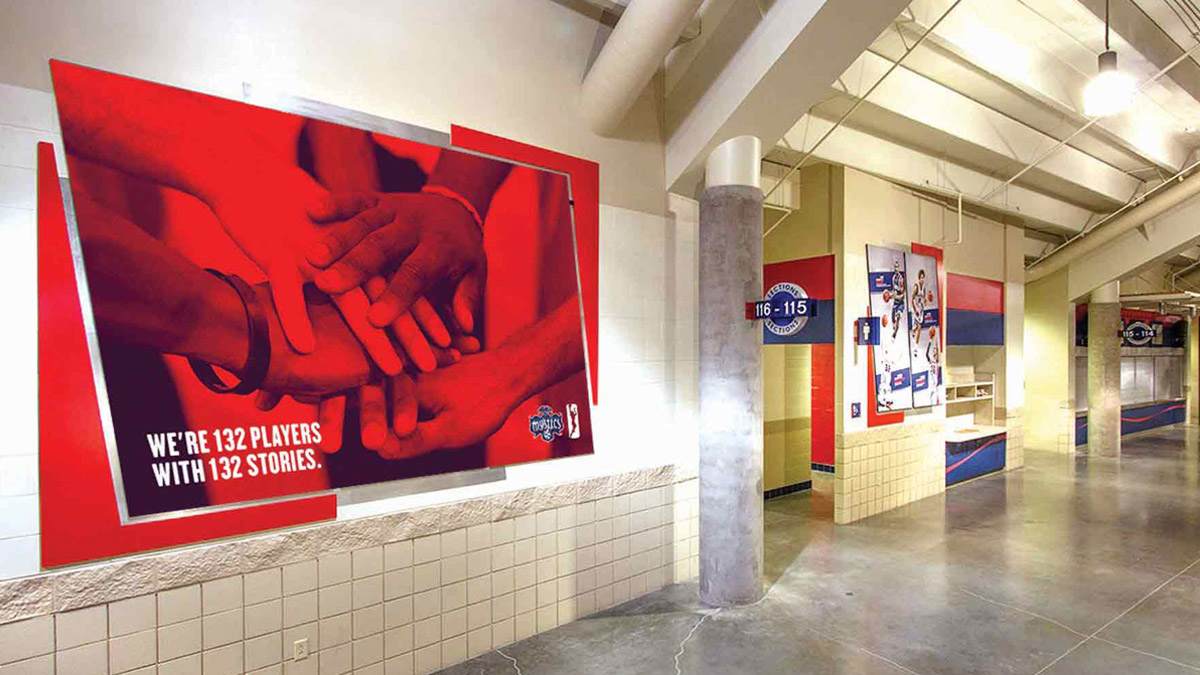 WNBA
Junior project
Spring 2017
The Women's National Basketball Association (WNBA) doesn't get the same respect as other professional sports leagues.
By framing the players as role models and professionals, they earn the respect that they deserve from the people that they want to inspire. Not everyone will respect them as professional athletes, but people do look up to them as role models—and for good reason.
By the way, this project won a 2018 Silver Student Addy Award. Yay!

Changing the colors automatically aligns the WNBA with other American professional sports leagues. The new type feels stronger, more serious, and more professional.
#WNBAInspires is a way for the league to tell their 132 stories, as well as let fans and young basketball players know how the WNBA inspires them.