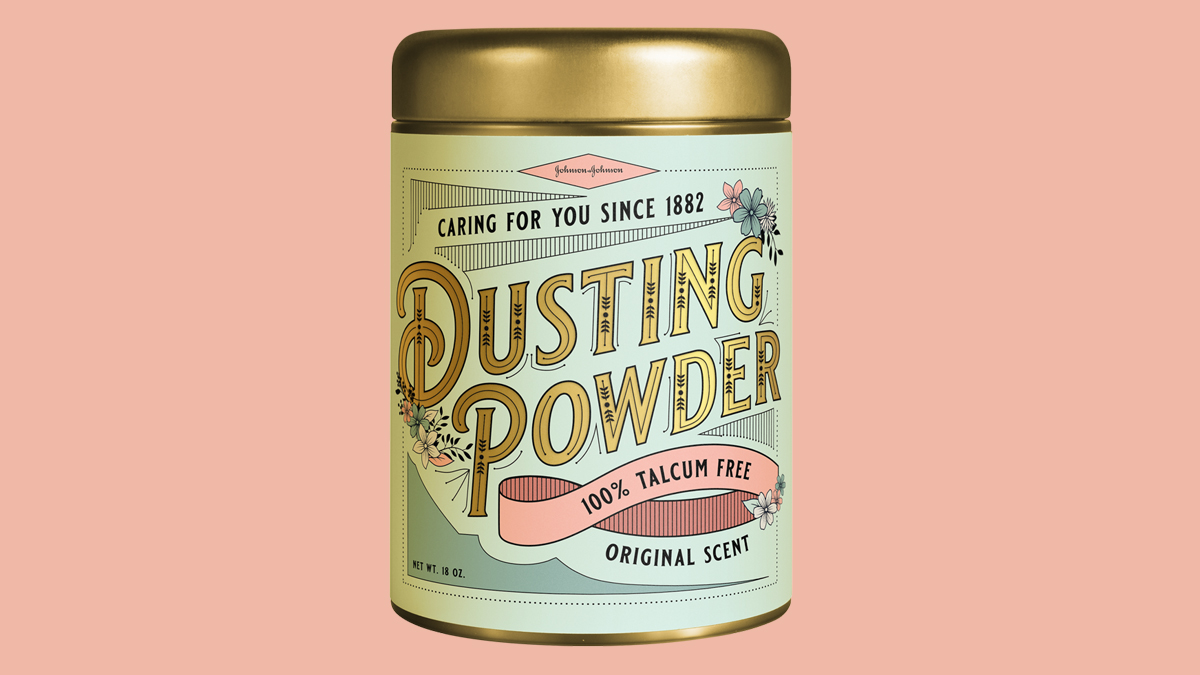 Johnson & Johnson
Junior project
Spring 2017
Consumers have lost faith and trust in the Johnson & Johnson brand because of allegations that talcum powder causes ovarian cancer. My job was to restore faith and trust in the company. Johnson & Johnson must prove to their consumers that their products are safe and that they have always cared for their customers. By designing a talc free package with elements from the time when J&J was a trusted brand consumers will be reminded that J&J is the product they've always known and loved. The vintage design will bring a sense of heritage in the home of the consumer.
FINAL PACKAGE
For the final packaging I chose a metal container and brought back the pink ribbon that was on all of the old Johnson and Johnson packages. The vintage typography and ornate detail will bring customers back to a time when they trusted the brand. Johnson and Johnson stated that 70% of their customers are adults, this is why I chose to call the product dusting powder rather than baby powder… it's not only for babies.
MICRO-SITE
The micro-site displays the powder packaging through the years to emphasize heritage and generations of consumer products.
MAGAZINE
A print advertisement with the statement "Styles may change… but our care for you hasn't." will regain trust with customers and reinforce that J&J isn't trying to harm them.