Meat Packaging
Junior project
Fall 2016
Designers: Allicyn Crippen & Tiffani Tozer
Like packaging? Here's a fun one! For our packaging project, we were instructed to find an everyday product that had something with their packaging that needed to be improved. After lots of research, we found just the thing; meat. The packaging has lots of flaws, causing raw meat liquids to spill onto your countertops, car seats, and fridge shelves. So we solved the problem with a dual tray design that holds the liquid securely and descreately.
It started with sketches…
It all started with sketching out the packaging. This was going to be the selling point.
Illustrated version of the functionality of our package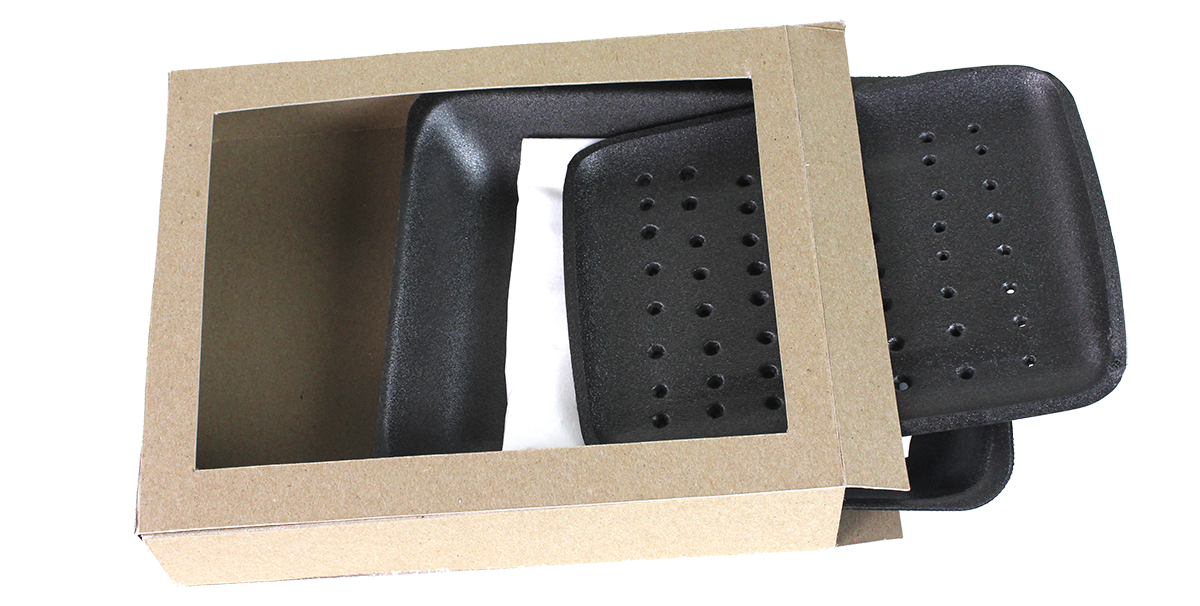 Then we had to think about the design of the inside of the package… We decided that a dual-layered tray would be the best. It would allow the extra liquid drain down to hide securely from the customer, but still be able to be absorbed into the meat so it wouldnt dry out.
Our final product; two types of packaging. One box, and one soft package. Both represent an authentic experience that you'd get if you purchased meat straight from the butcher.