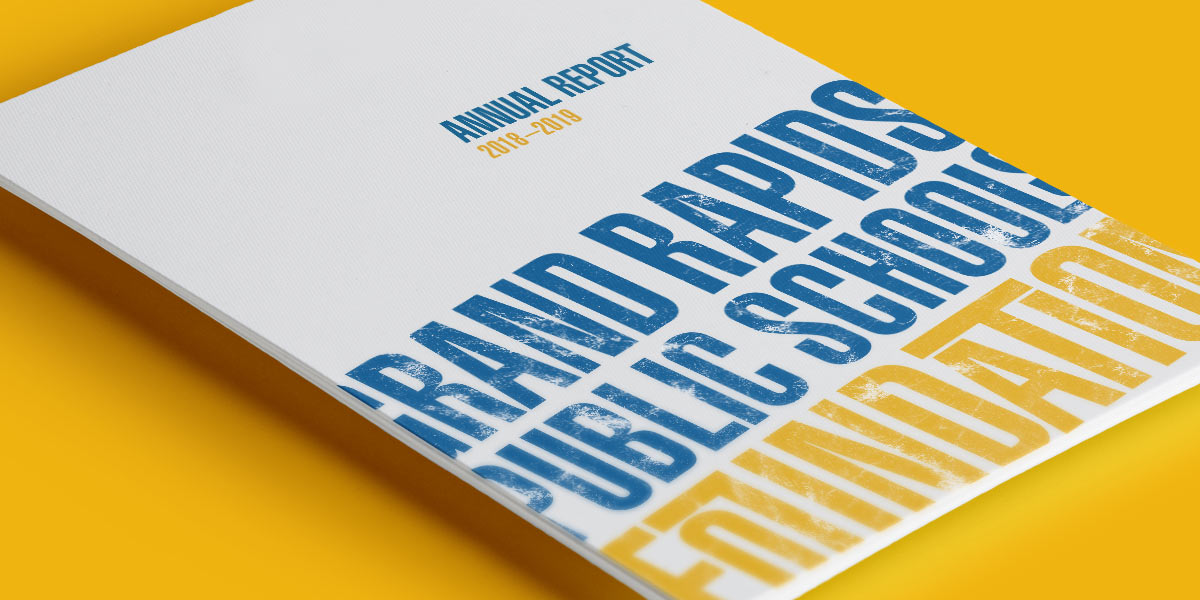 Grand Rapids Student Advancement Foundation Branding
Design Project Center
Senior project
Fall 2017
Designers: McKenna McIntyre & Jen Bancino
The problem with GRSAF is that they lack brand recognition. Not all of the schools know about them, and even those who do may not understand the full scope of the brand. Between unclear brand standards, altering names and taglines, and a cluttered website, they are facing an identity crisis for themselves and for their users.
Grand Rapids Student Advancement Foundation logo
GR8 Sports Great Kids sub brand logo
Foundation for the Future luncheon logo
A full audit of the brand shows variations in colors, type and imagery creating a disconnect across the brand.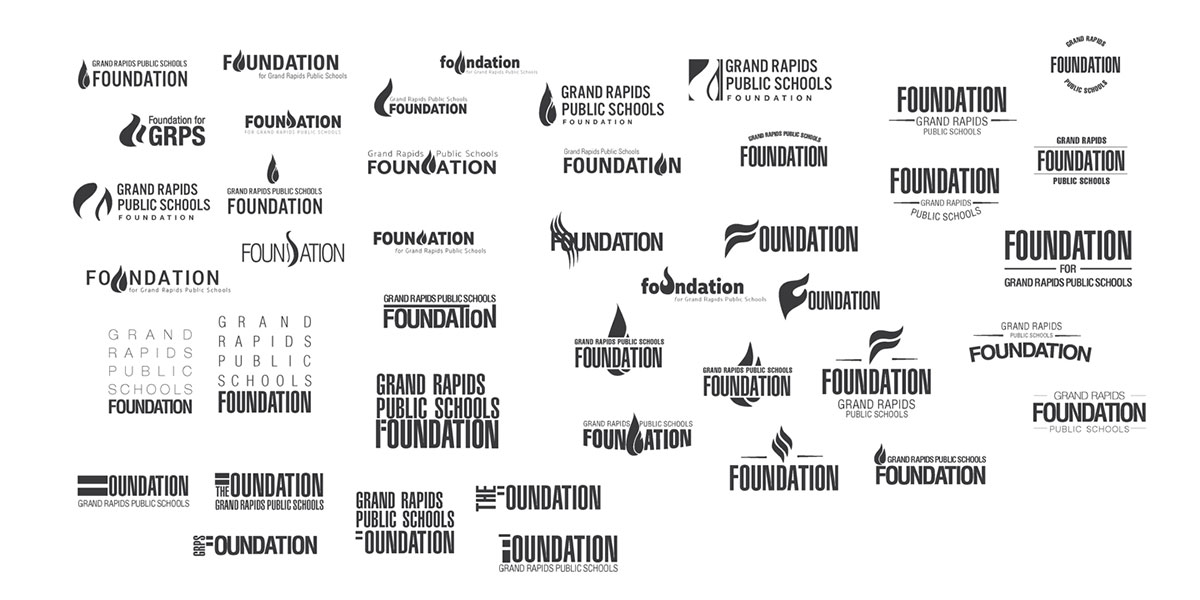 These four concepts were presented as part of our first round of exploration. The logos were shown in context, and how they could work across the different events.