Artworks
Junior project
Fall 2016
Designer: McKenna McIntyre
Artworks, a local arts organization in downtown Big Rapids, offers many different programs, events and spaces, but each feel separated from each other. An updated rebrand including web, print, and interior design will help recruit some of the nearby college students Artworks is looking for.
The concept, "Art Works at Home," is centered around the idea of making a customer feel at home no matter if they are engaging in store, online or in the environment. Language and copy is all based on this idea as well, and contributes to the small-town, personable feel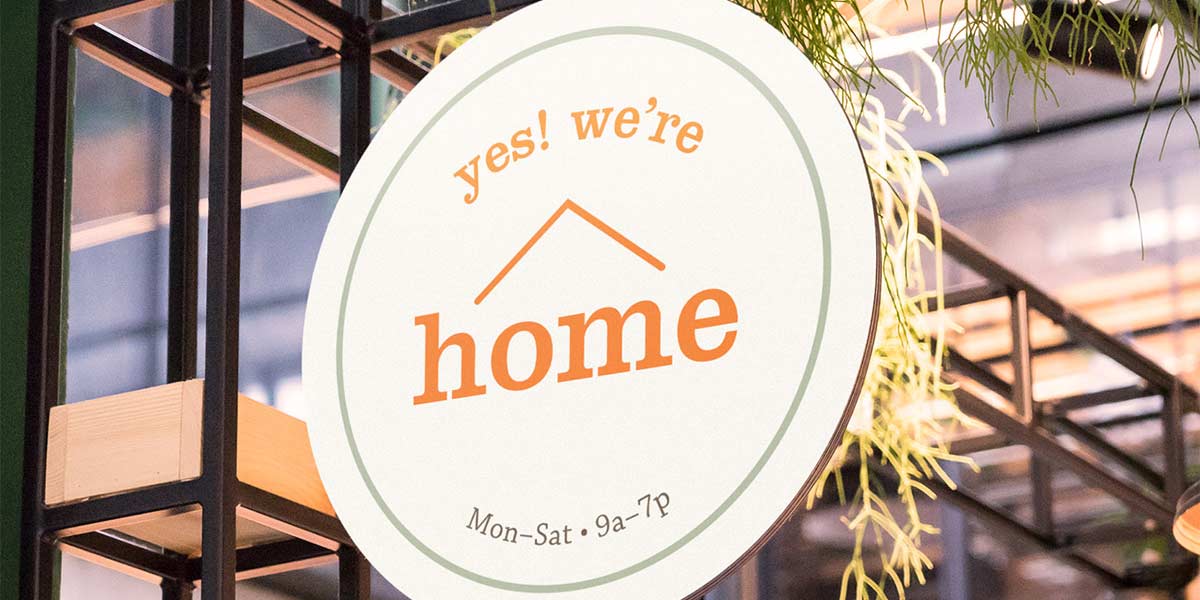 A new layout of the first floor includes a "hangout" spot to talk, do homework or drink coffee. Another area is for the "featured style": a way to showcase different styles of homes and how art might "work" in that space.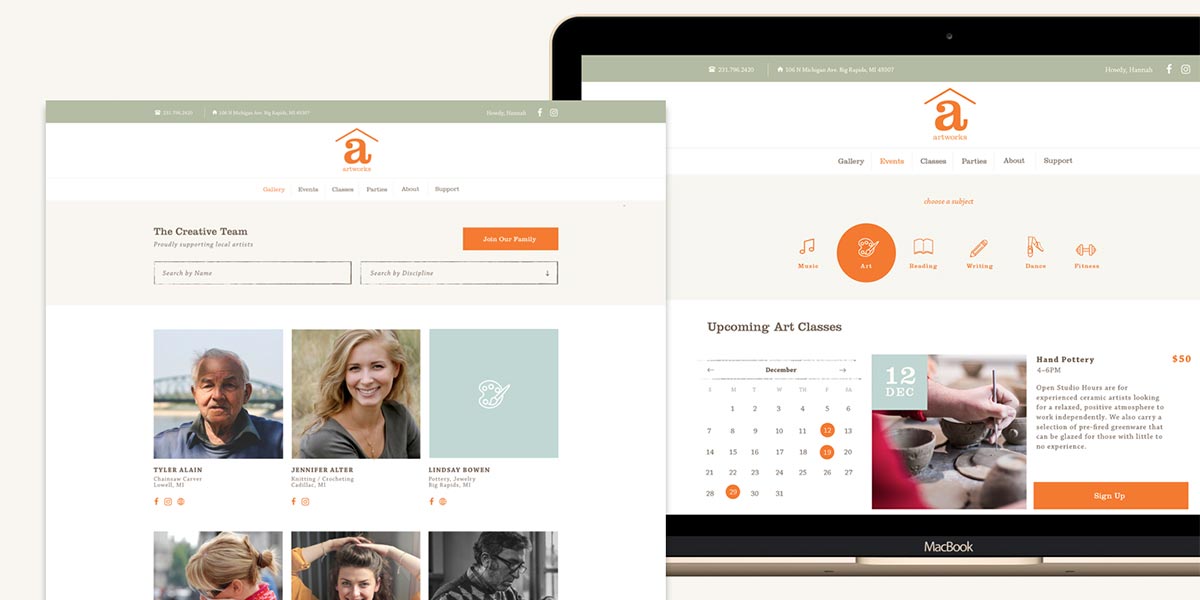 The website is restructured and reorganized to take into account their many classes and events. Artists from the gift shop are also featured to help reinforce the idea of a unique, personable gift and experience.
Part of the app is a built in point system. Every time a user engages with Artworks or purchases from the gift shop, they gain points which eventually turn into rewards.