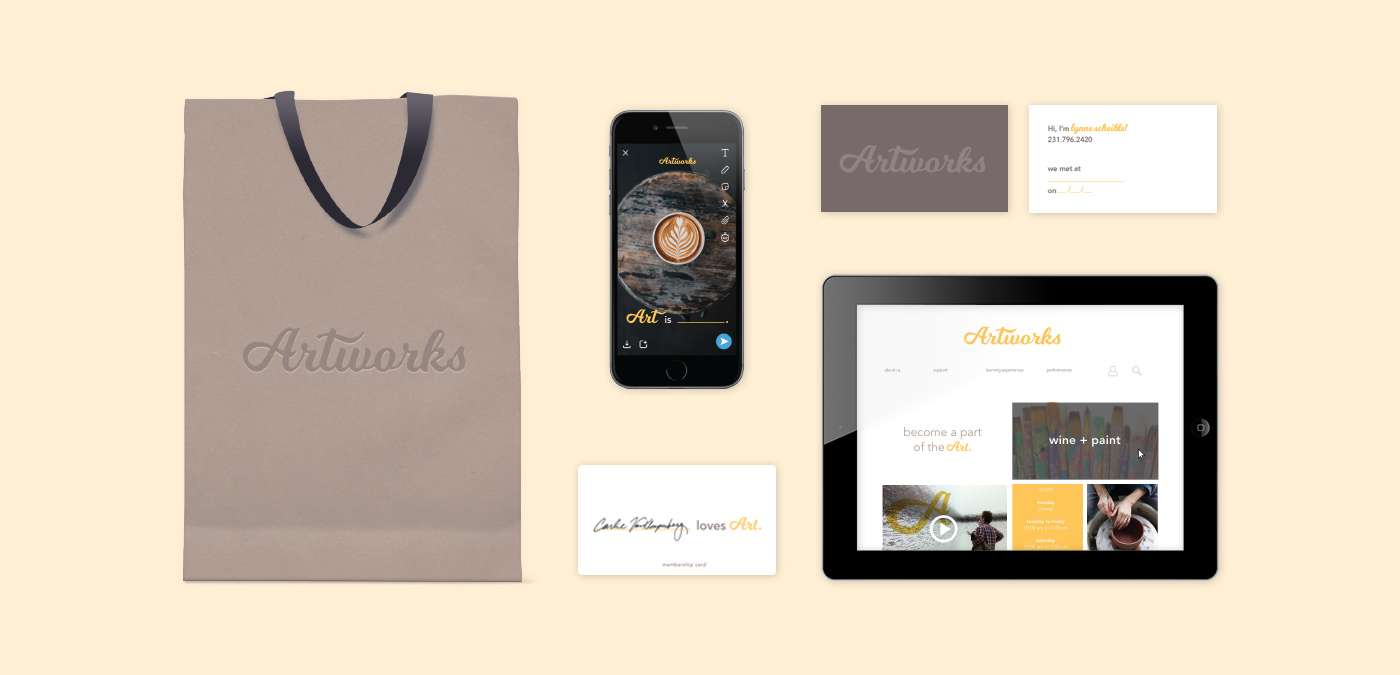 Artworks
Junior project
Fall 2016
Designer: Carlie Vanklompenberg
Artworks is an art center with a gallery consisting of work from over 70 local artists. They also are a non-profit organization that promotes numerous art classes for all ages. Artworks struggles with bringing in foot traffic and targeting their secondary audience, college students.
INTERACTIVE INSTALLATION
An installation that guests can sign their name will be crucial for increasing awareness and foot traffic. Visitors will be asked to add their name to the wall and afterwards they can document it or share it to social media.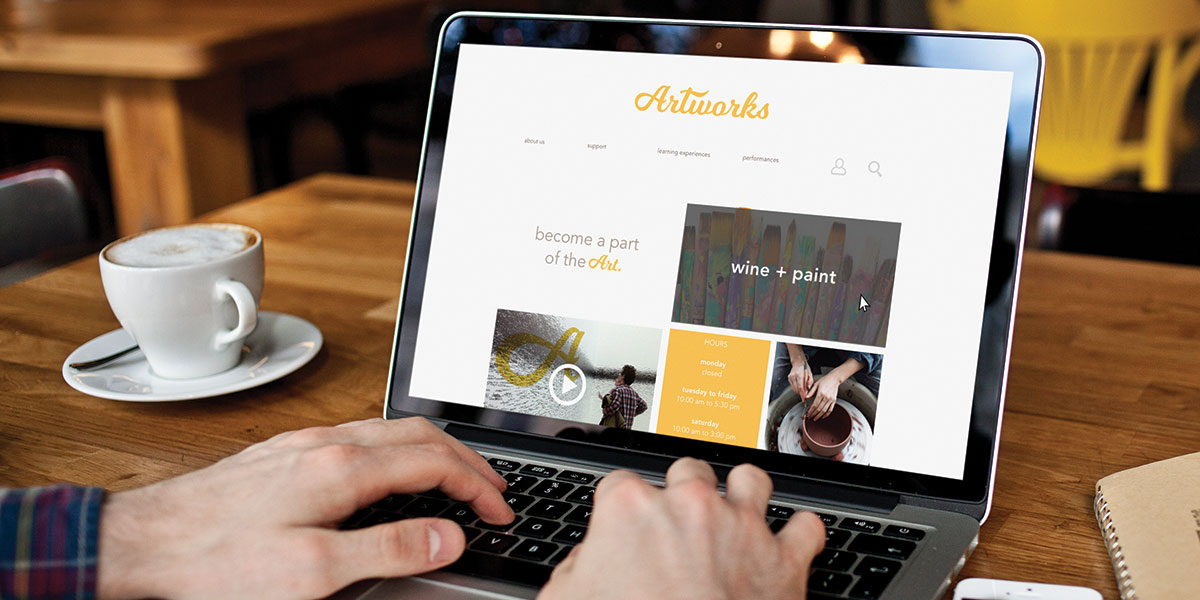 DESKTOP
On the Artworks website you can easily find information about the art classes they offer, the gallery hours, and watch a video on the interactive display.
SNAPCHAT FILTER
Research shows that Millennials are not affected by traditional advertising. An interactive snapchat filter would be an affective way to get college student's attention.
BUSINESS CARDS
While handing out business cards the user can fill out where and when they met the person they are handing the card to.
BAGS AND MEMBERSHIP CARD
During a users purchase they will be given a Artworks bag. If they choose to sign up for a membership card they will sign their name to read "NAME loves Art."