United Airlines Brand Experience
Junior project
Spring 2019
Through newly designed boarding passes, and usage of GPS maps for smart phones, our goal is to make the flight process easier, more clear, and less stressful to get everyone on their way with ease.
Problems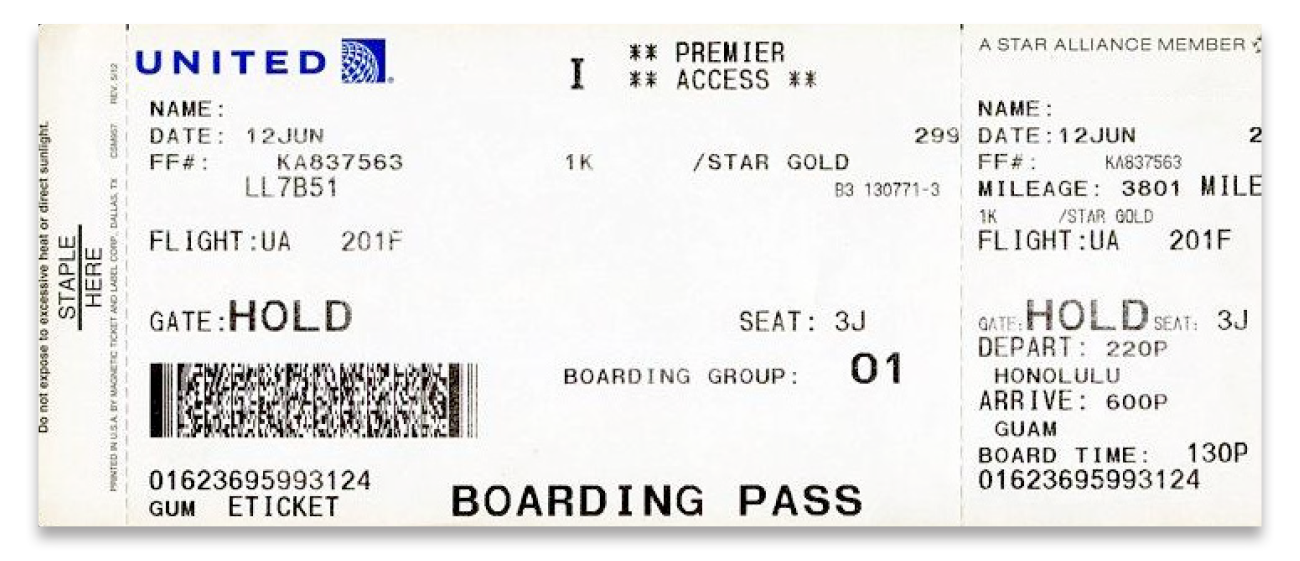 Current Boarding Passes : Users are already stressed about flights, why must they have to use a boarding pass that looks like this? After speaking with a United Representative (over 30 years), I was informed of the common issues users have at the airport. What is my confirmation number? When does boarding begin? Where do I check in? How early do I have to be there?
Airports are huge and confusing : This applies for all types of users. First time users are already pressured with learning everything about a flight. As well as every-day users are often times on layovers and don't have a ton of time to get around. Wouldn't it help if users knew exactly where to go, and how much time they had to reach the gate at all times? Read on to learn how.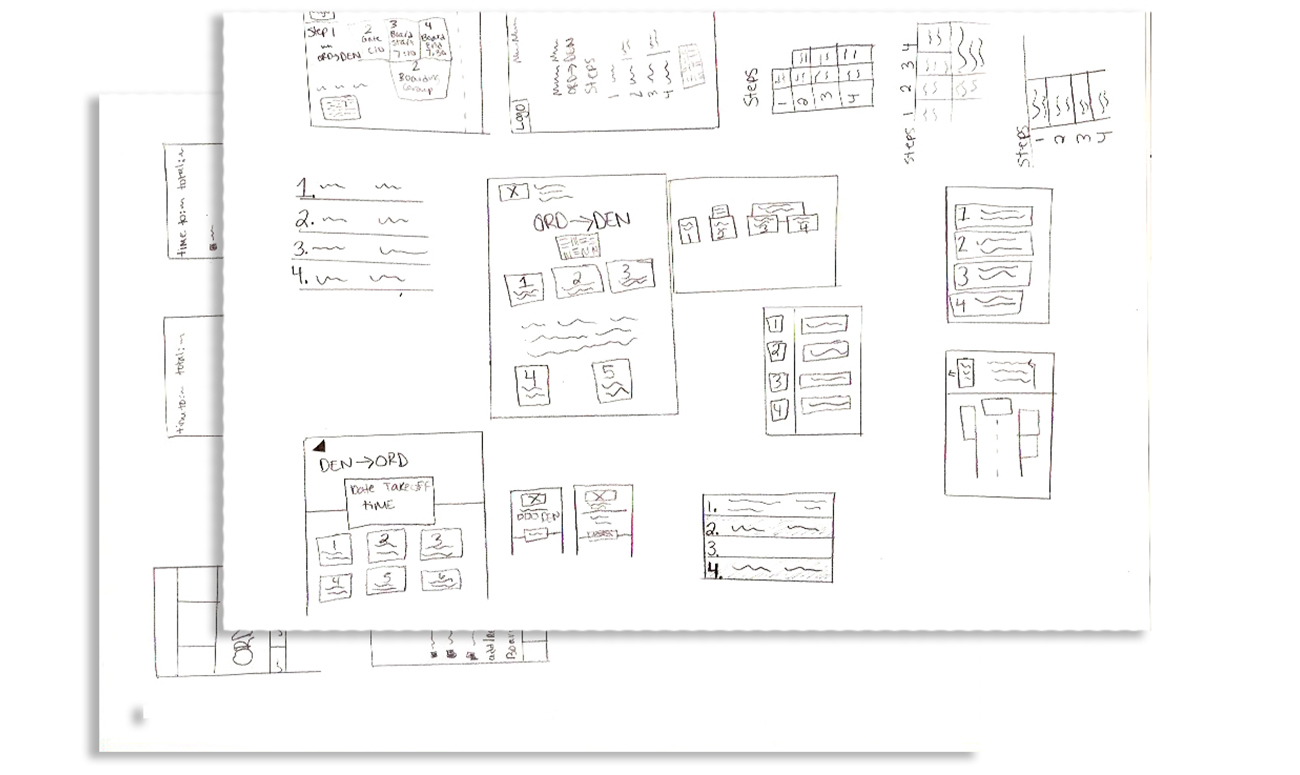 Boarding Pass Sketches
Introducing the New Boarding Pass
On the front of each ticket, everything is layed out so the users and workers can read quickly and proceed to their next objective. Everything is layed out in 3 easy steps. Also, they are the size of a passport for easy carrying.
Online Boarding Pass
I replicated a lot of those key features and moved into Adobe XD to create the digital boarding pass with the same easy to follow instructions.
Screens Continued