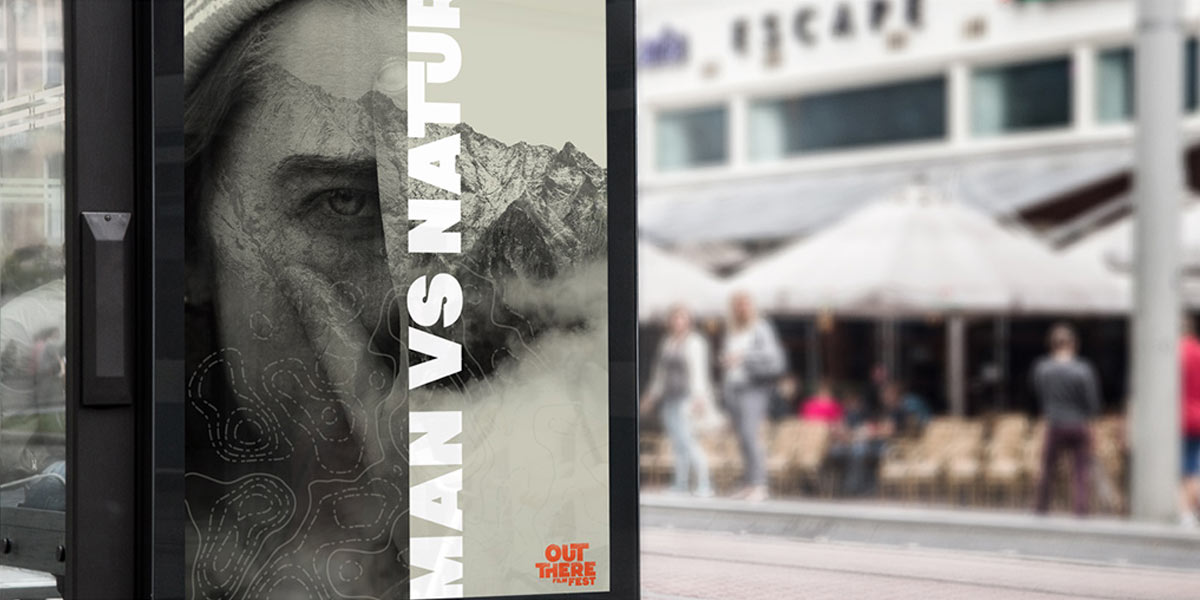 Out There Film Festival
Senior project
Spring 2018
Designer: McKenna McIntyre
The challenge for this project was to create a concept and a unique, memorable experience for a film festival, including print, web and environmental graphics. Out There is a festival about outdoor, hiking, and survival movies.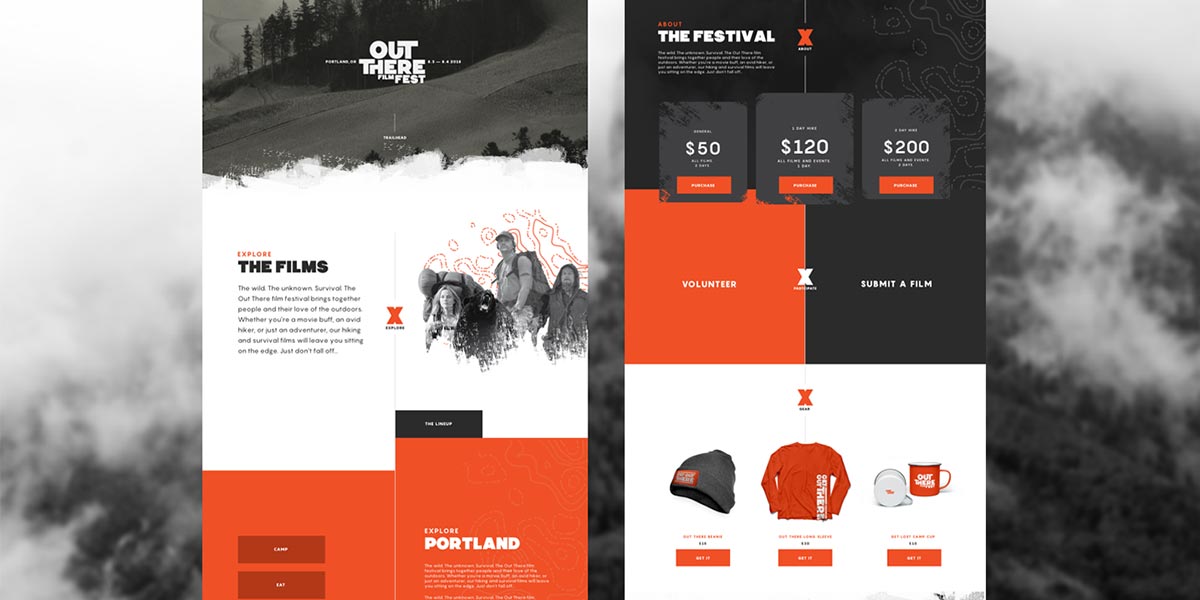 As one of the first touchpoints an attendee will interact with, the website provides the bold and sleek style that will be carried through the rest of their experience
Each menu item is marked by an X and the continuous line down the page references a trail as you scroll from point to point.
Each badge is unique to the visitor. There is one for speakers, the volunteers, or "Park Rangers", and the attendees, or "Hikers."
The poster series acts as a juxtaposition of man versus nature.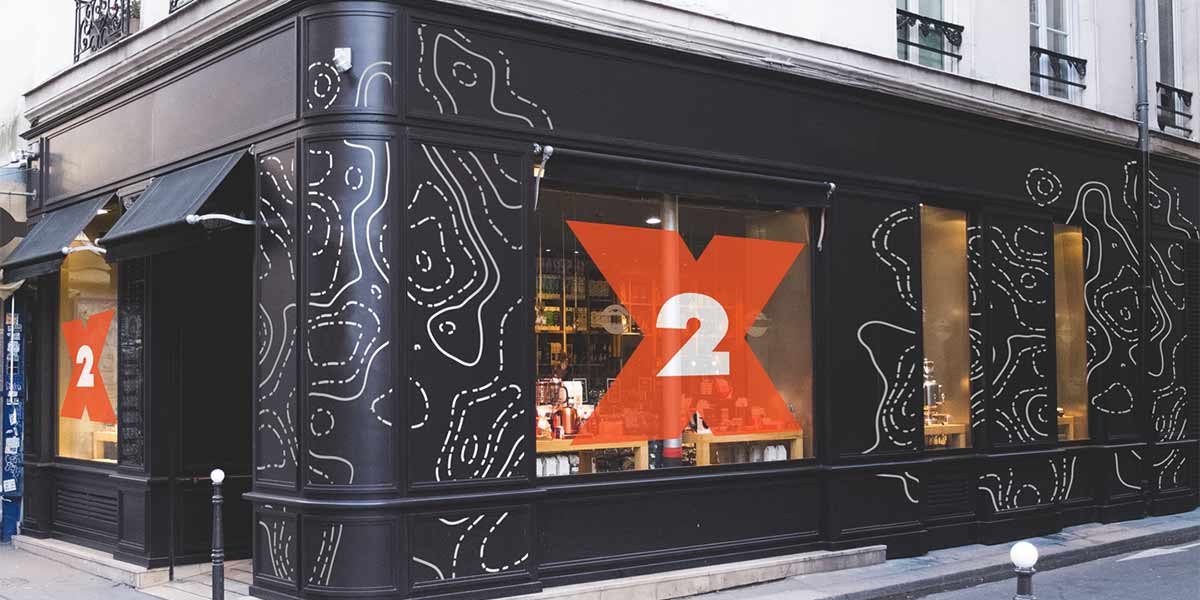 The venues are spread out around the city, allowing attendees to "hike" to each location.
Photo styles from the posters are carried to other environmental graphics.
The gear acts as an extension to the brand. Attendees can purchase camp and outdoor related items such as a beanie, tin cup and long sleeve tee.