HUB
Senior project
Spring 2018
Designers: Jen Bancino & Kyle Rice
ADHD (Attention Deficit Hyperactivity Disorder) is a chronic condition in which more than 6.4 million kids have. Treating this condition medicinally is incredibly unethical according to parents, and can be incredibly costly both medicinally and alternatively. Our objective was an app that looks at playing games as an alternative solution to this problem. Kids and parents are able to work together to solve puzzles, get active, become environmentally aware, all while boosting focus abilities and having fun while doing it.
SECONDARY USER: INVOLVED PARENTS
These parents are concerned about their child's education and want to make sure that they are on track to equal learning opportunities despite their kids having ADHD.
CHADD, The National Resource for ADHD ­— 2018
PRIMARY USER: THE GROWING YOUNG MIND
These kids are part of the 6.4 million in the United States that are diagnosed with ADHD and need special care when it comes to education to combat ADHD behaviors.
Center for Disease Control and Prevention ­— ADHD 2018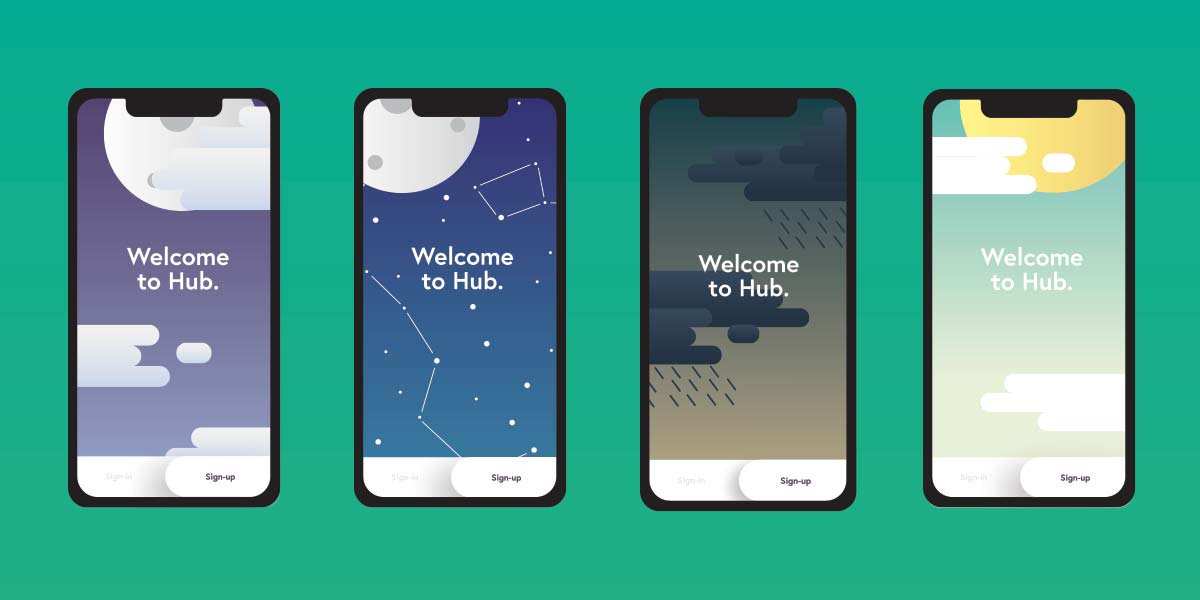 It was important to think about customization with the interface. How would this become a more personal experience for the child and the parent so it doesn't seem like they are using a generic app.
FUNTIONALITY THAT CATERS TO YOU
Facial recognition while on-boarding allows for a parent and child to create custom profiles that will automatically recognize the user when signing back in.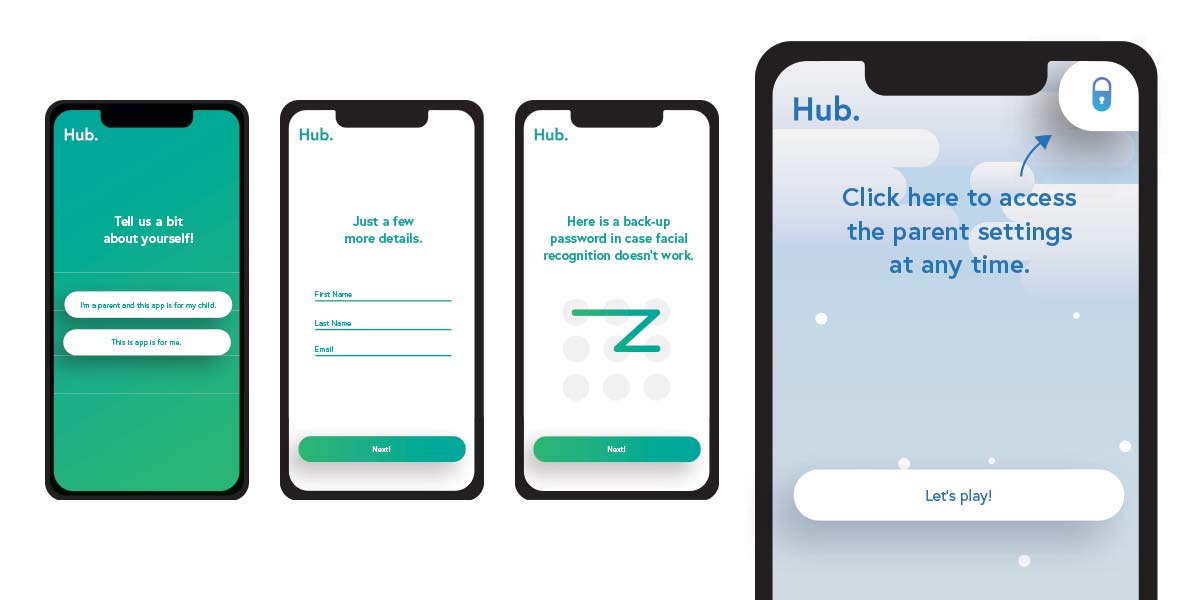 CREATING CUSTOM PROFILES
During on-boarding, parents are able to create their
child's profile as well as their own, keeping the feeling
of an experience created specifically for the user.
CREATING GAMES AND SPECIALIZED CATEGORIES
It is not enough just to determine what types of games to create. Our teams also thought about what the games are teaching and how they would use current technology trends to educate and inform.
+Environmental Consciouses
+Showing Kindness Towards Others
+Keeping a Healthy Lifestyle