Green House Cafe Branding
Sophomore project
Spring 2020
The Green House Cafe is a local, family-owned restaurant that is hoping to expand their current customer base and increase their efficiency in handling carryout orders. In order to achieve their goals, a new design system was put in place to elevate their brand's appearance as well as entice and engage both new and old customers.
Deliverables: A new brandmark, outdoor sign, door, menu, takeout packaging, and interface to order carryout meals.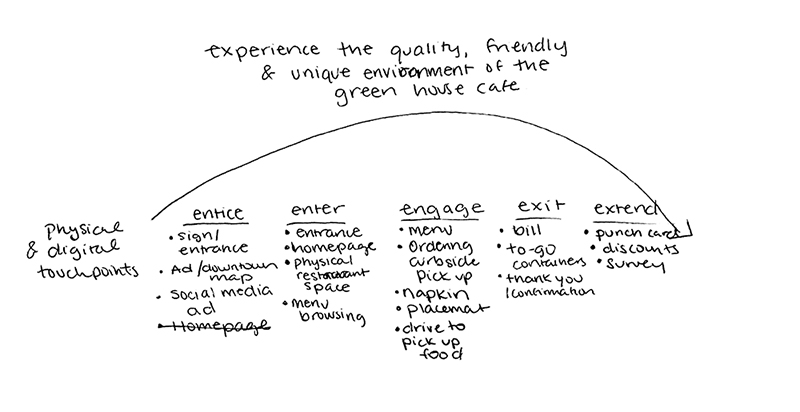 This model lists some the key interaction points that users have during different stages of their experience with the Green House Cafe brand. This helped me understand what touchpoints could be improved to provide users with a positive experience from beginning to end.
After researching information to learn more about the Green House Cafe, they value sustainability and providing friendly and quality service. The goal is to express these values in their brandmark and other touchpoints.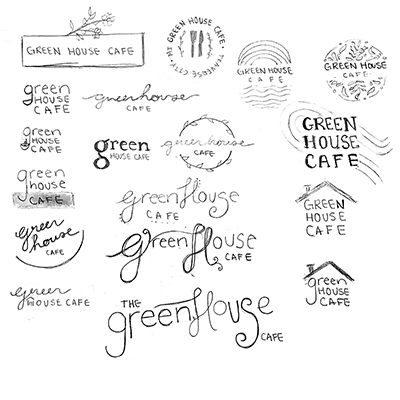 These are some of the sketches that helped to create the final brandmark.
The concept behind most of these sketches was trying to represent the Green House Café's values of being sustainable, friendly, and full of quality.
Experimenting with clever ways to fuse different typographic styles and pictorial marks helped to create a unique and memorable representation of their restaurant.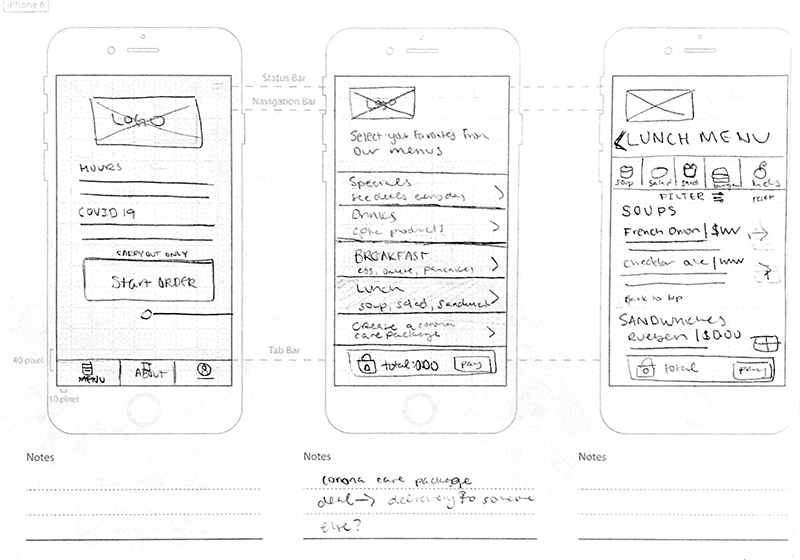 These are some of the mobile screens during the first few steps of the ordering process. Users can select their favorite meals and quickly view different menus.
In order to push the concept of the new brand one step further, I created three brandmarks that grow throughout the whole experience.
The vines on the type grow as users engage more and more with the brand. This brandmark appears on the outdoor sign and the homepage of the interface.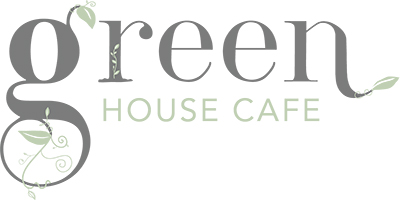 This brandmark appears on the entrance and the menu page of the interface.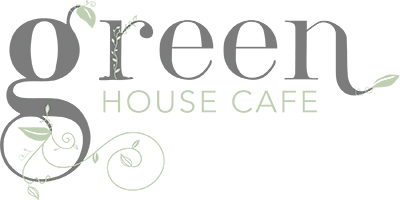 Lastly, this brandmark appears on the menu, the takeout packaging, and the ordering screens of the interface.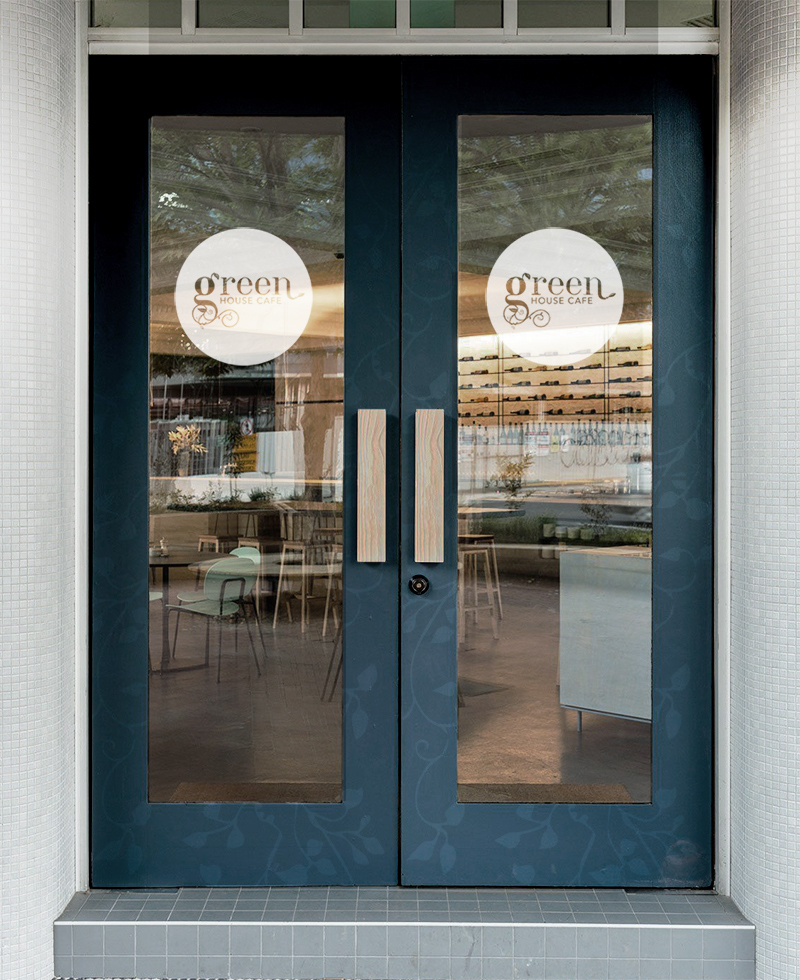 Implementing a new door design will help increase their curb appeal as well as allow for customers who are walking by to have a better idea of the environment inside the Green House Cafe.
This is where users will engage the most with this brand so the brandmark featured on these touchpoints are fully grown. Since users interact with these objects close-up, they can see the detail in the brandmark.
This is the final version of the Green House Cafe website where users can browse menus, learn a little bit more about their restaurant, and place carryout orders.
When users are filling out their payment information, there is an option for them to purchase this reusable bag that they can pick up their carryout orders in. This is important to the Green House Cafe because they value being sustainable and environmentally-friendly and now their customers have the option to be as well.