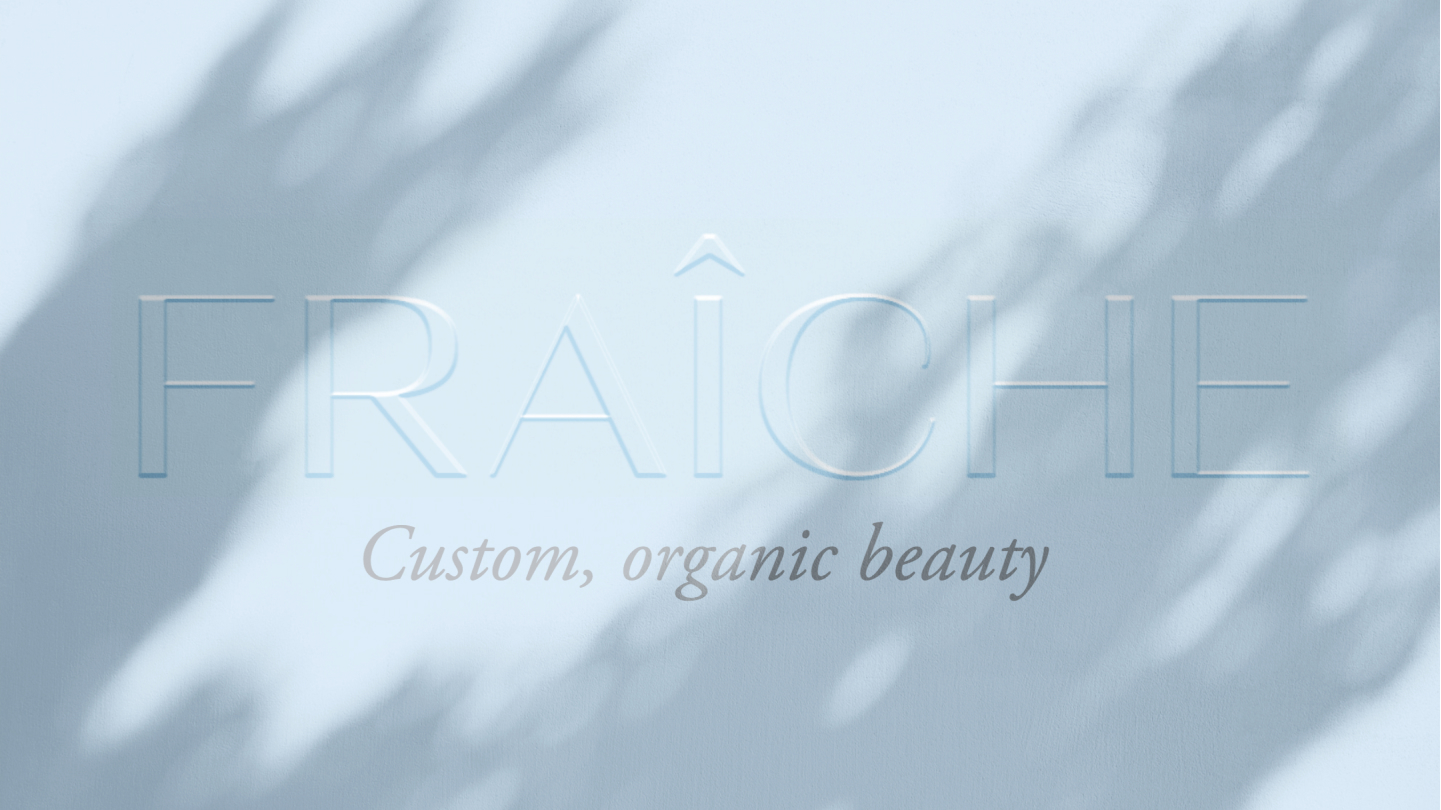 FRAICHE
Junior project
Fall 2021
FRAICHE is a custom-tailored organic makeup brand based on French "no makeup" makeup trends.
Brand Identity, Packaging, UX/UI
"Foundation and concealer are the hardest products to deal with because there are so many shades and finishes that you'll never find the perfect one for you." – Taylor Karhoff, Licensed Cosmetologist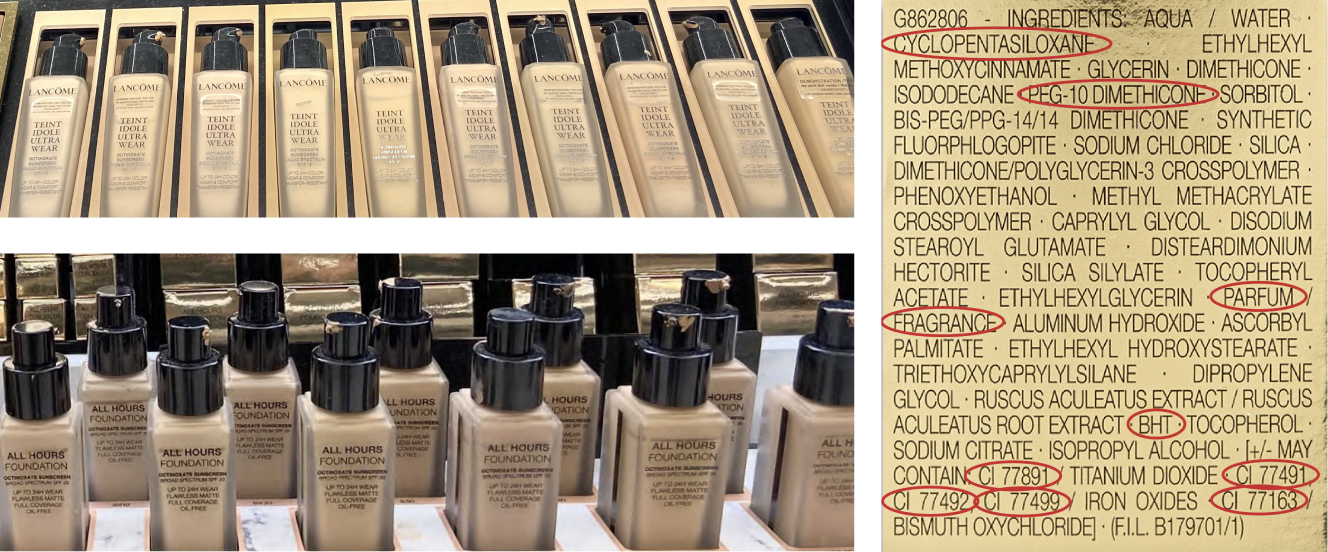 Viewing products in-store confirmed a lack of shade range, similar packaging, and toxic chemicals in the formulas.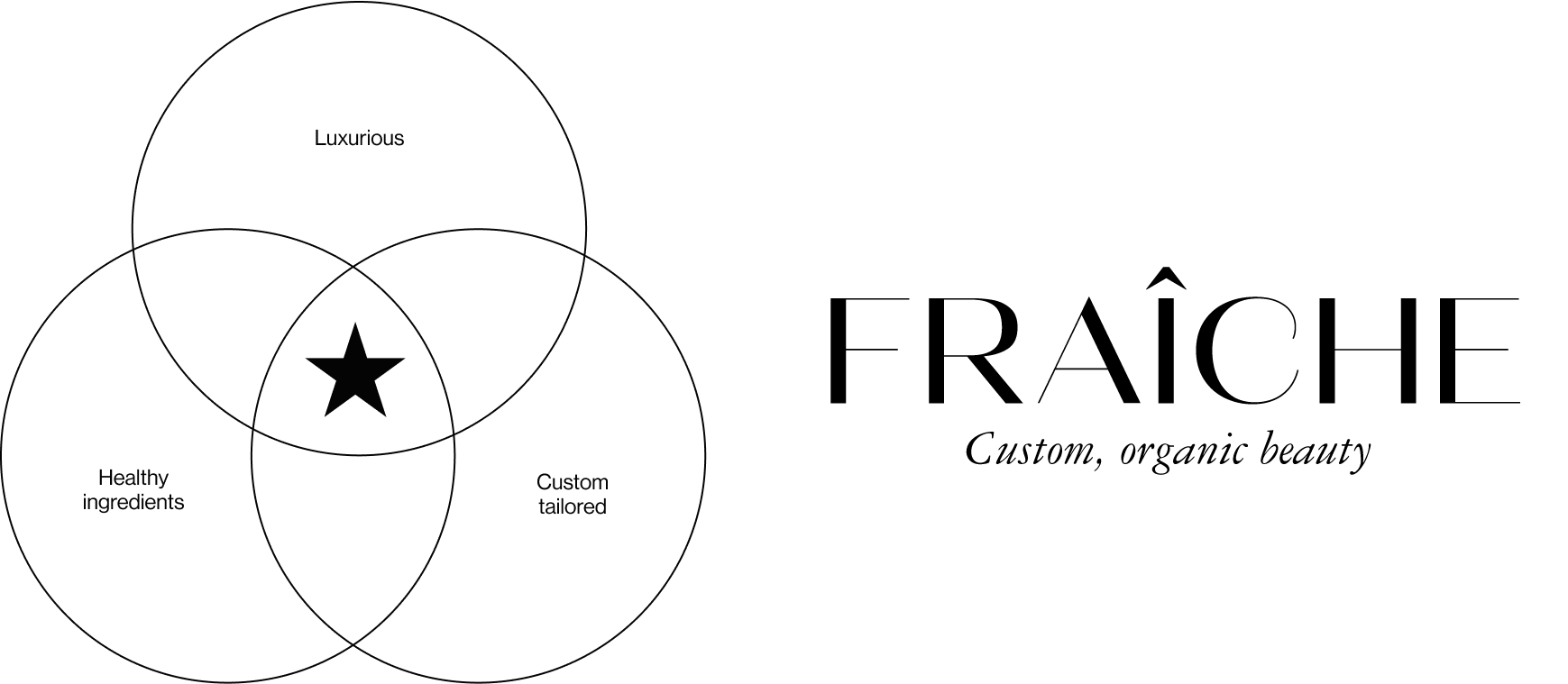 The word "FRAICHE" means "fresh" in French (tongue twister!). I wanted to keep the brand centered around French lightweight makeup trends and healthy ingredients.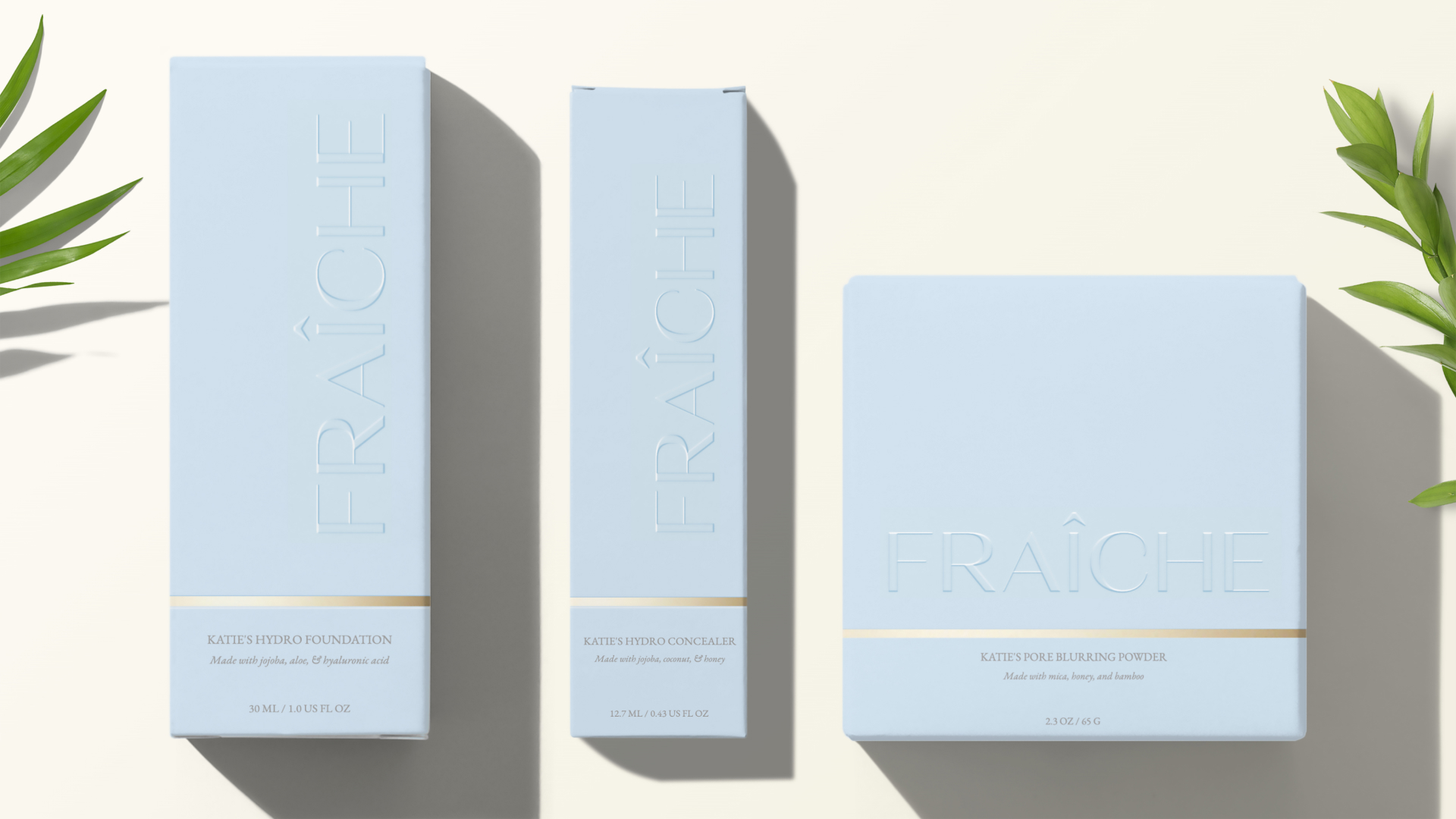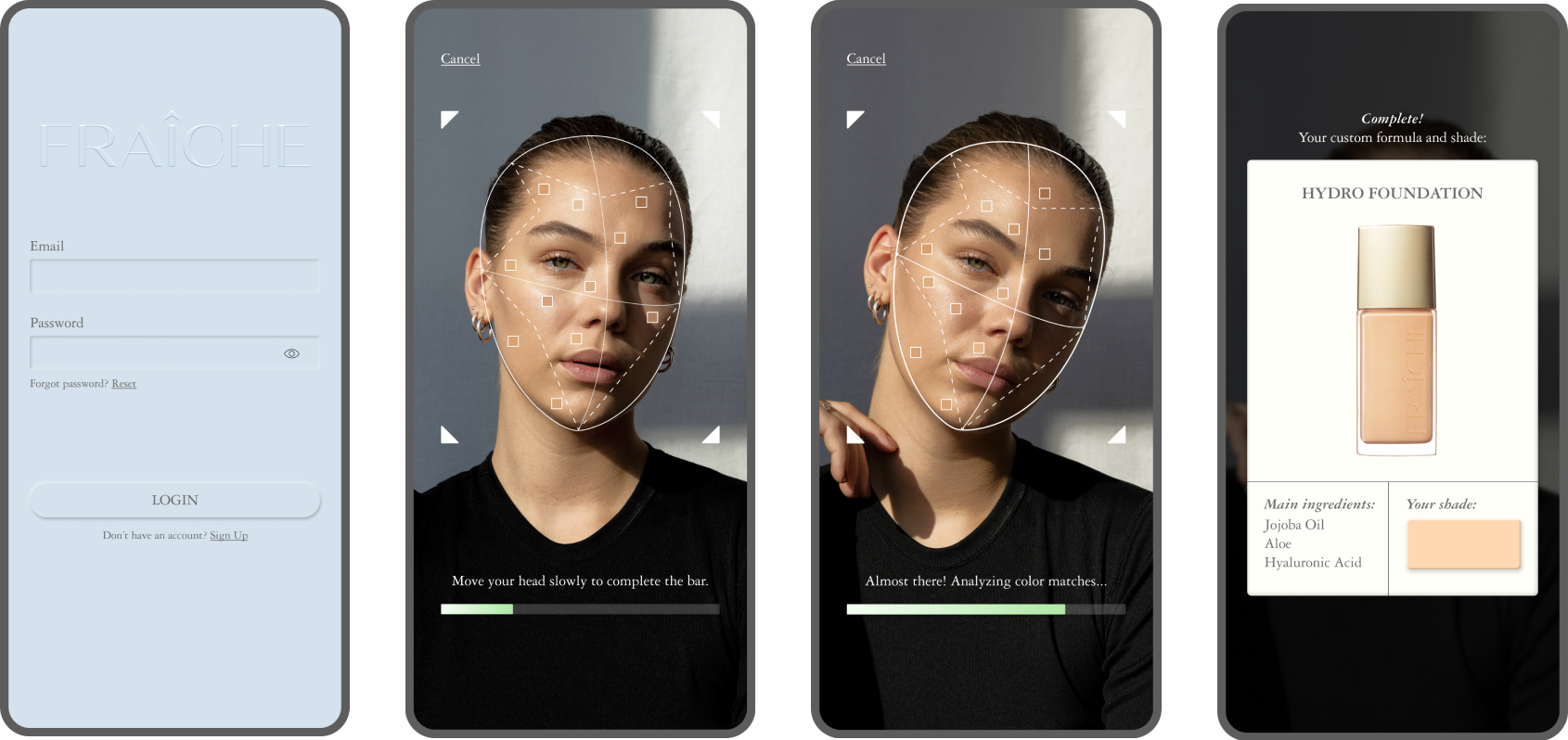 The user's products come in a neatly packaged shipping box right to their front door. If analog shopping methods are preferred, FRAICHE hosts pop-up shops in cities across the country.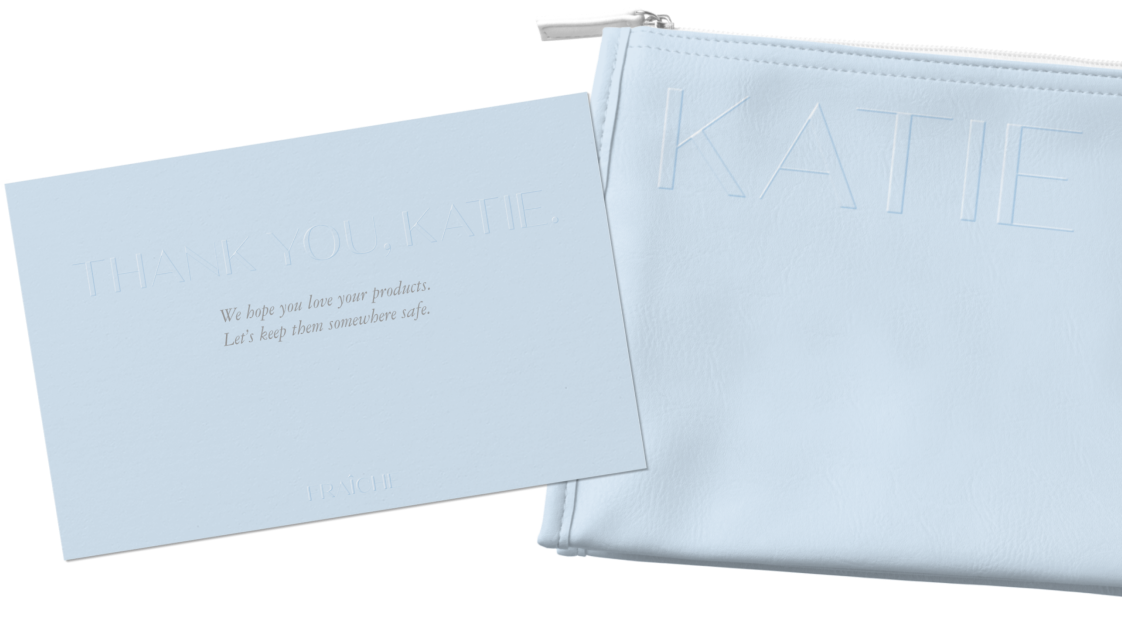 ​​​​​​​Custom embossed cards and makeup bags extend the FRAICHE experience as a thank you for using the service.