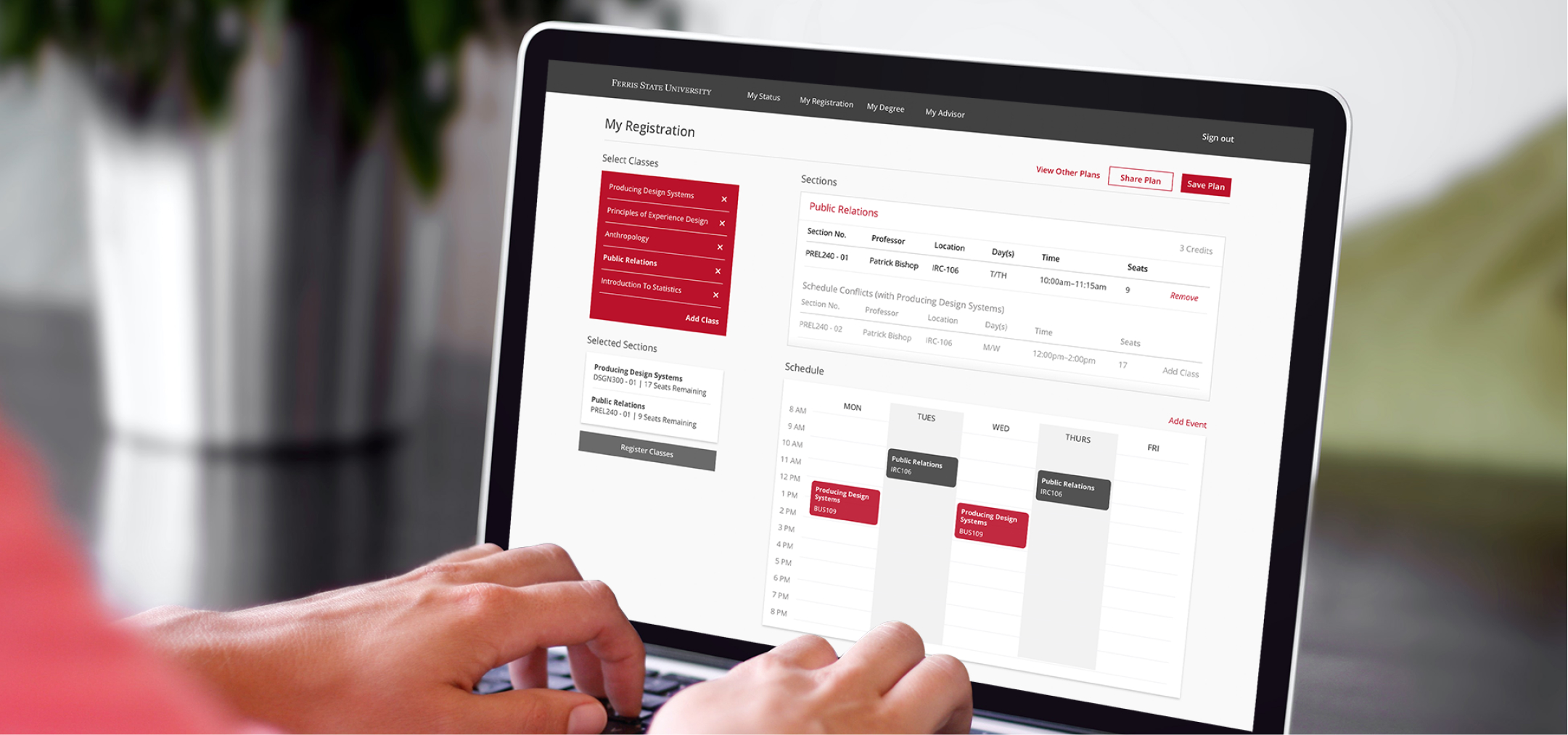 Ferris State Class Registration
Sophomore project
Spring 2019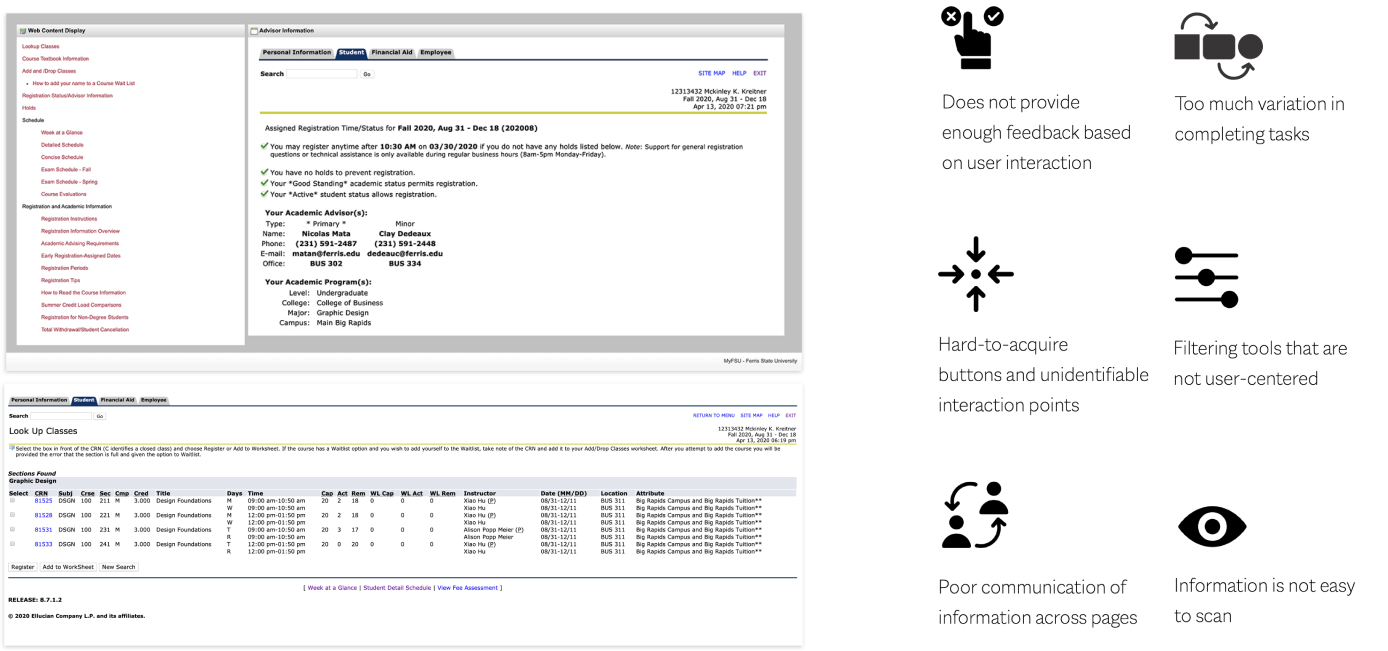 Students currently log into MyFSU where they check their registration date, account holds, look up classes, and view their degree progress. Completing a detailed task analysis helped me identify key user paths and evaluate the current UI using usability heuristics to uncover potential usability issues.​​​​​​​
Conducting cognitive walkthroughs and interviews, tested my assumptions on usability issues and key user paths. From this process, I documented student frustrations and behavioral insights about the current registration process.
To improve awareness of a student's registration status, they will receive an email 90 days before their registration time to ensure that they have plenty of time to prepare their schedules. Once a student logs into this tool, a banner is displayed to remind them to resolve any holds or conflicts preventing them from registering.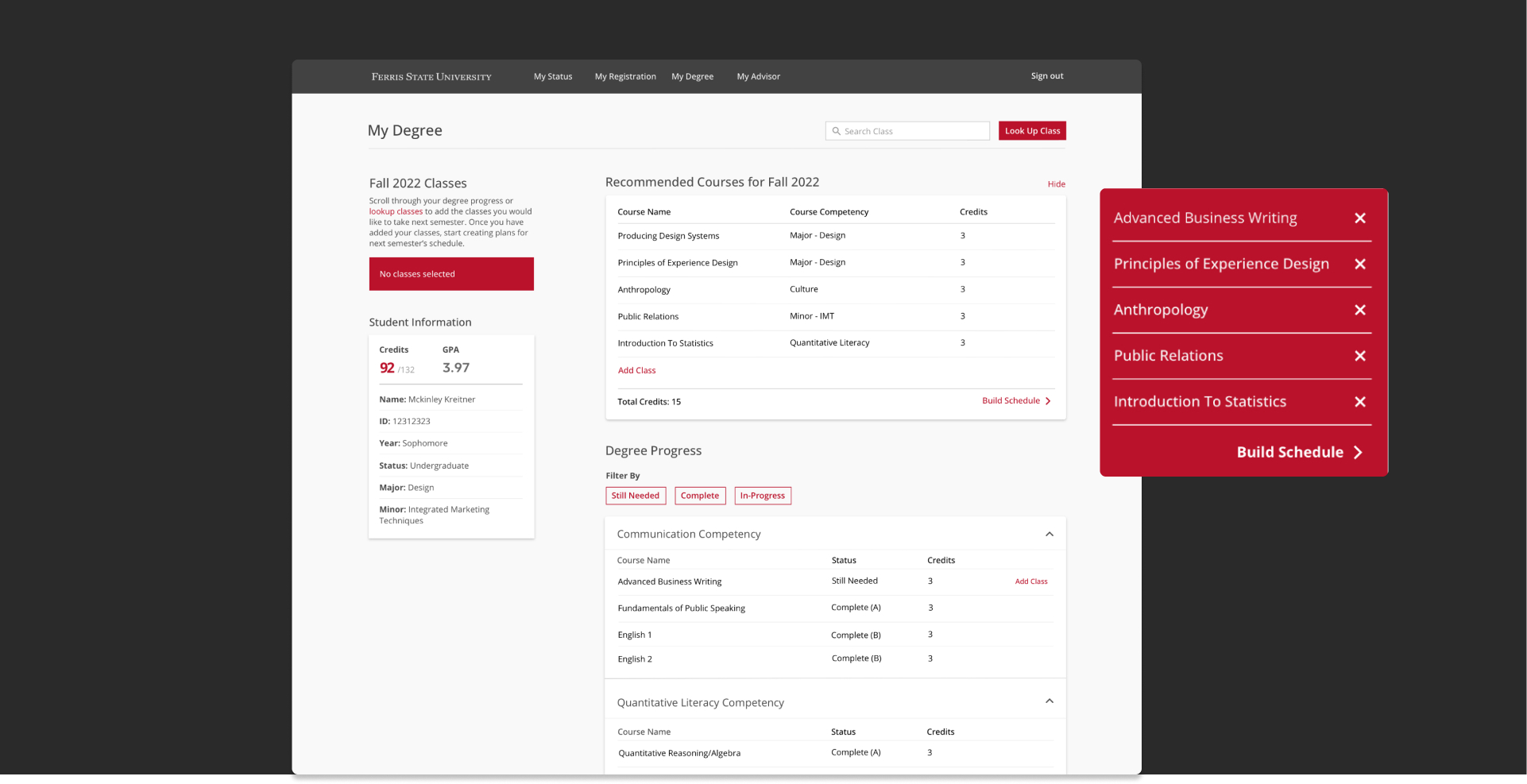 To reduce time spent scanning through My Degree to review what classes they need to take, I added filters to help students quickly see the classes they need. To avoid looking up each class individually, I appropriated the "add to cart" functionality for students to add classes and begin prototyping schedule options.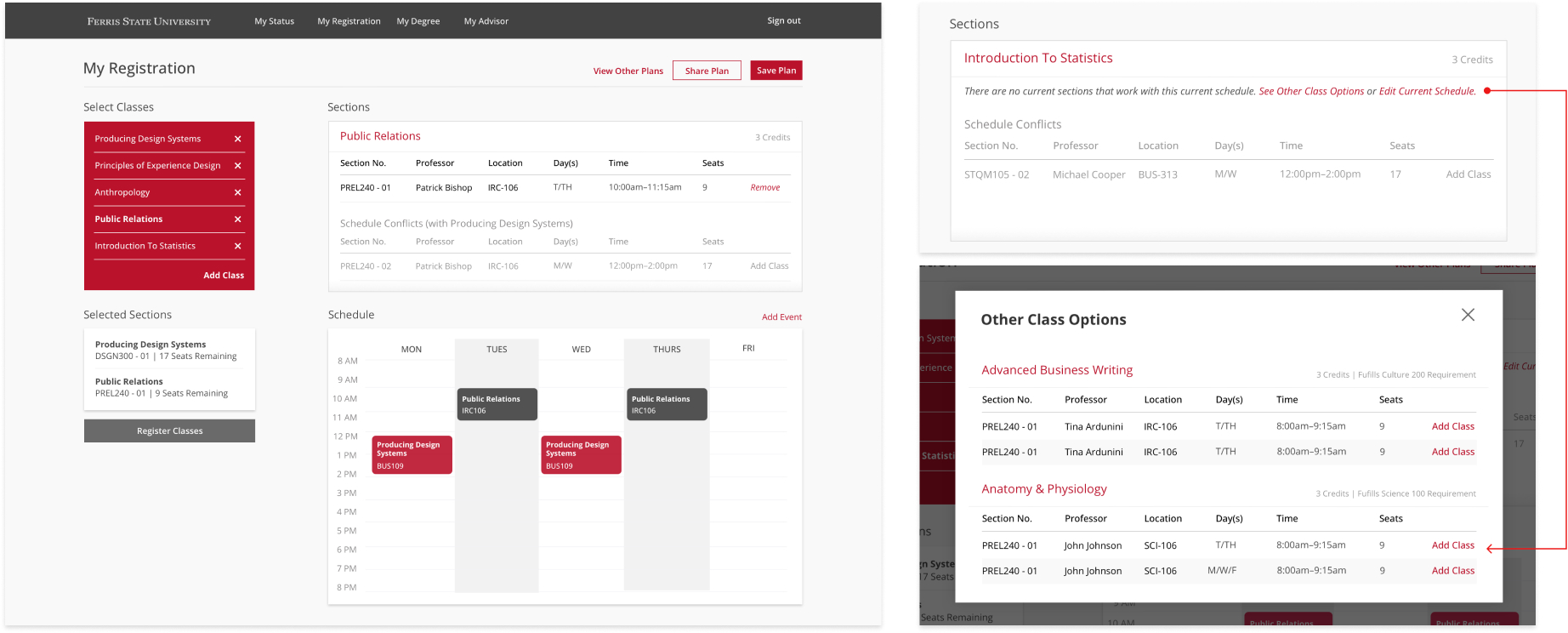 After a student selects their classes they can start building schedules in the My Registration tab. Once a class is selected, all available sections are displayed for students to see prototype class schedule options. This application provides alternative class choices if a student finds that a class they selected does not work with their schedule. Once they are happy with their schedule, they can save it as a plan and use it on registration day.
Once they are happy with their schedule, they can save it as a plan and use it on registration day.
Students mentioned that they are unable to easily register for classes on their phones. Now, if a student is at work or does not have their laptop with them during their registration time, they can log in, select their plan, and register for those classes in three clicks.