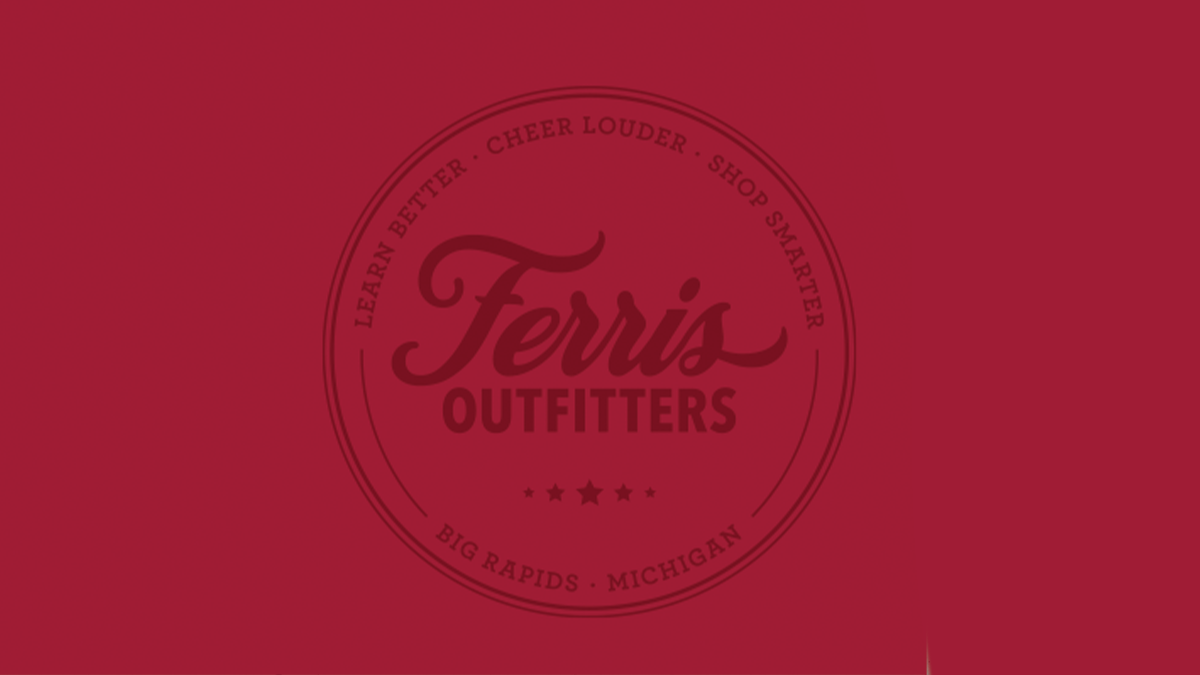 ferris outfitters store branding
Design Project Center
Senior project
Fall 2021, Spring 2022
Rilee Greene
Scott Kendra
Katherine Kroll
Ngan Tang
Ferris Outfitters will replace Barnes and Noble at Ferris State University. The new campus store offers a one-stop shop experience for spirit gear, supplies, snacks, and student services. My team and I were tasked with creating the branding for Ferris Outfitters, as well as designing the new store environment.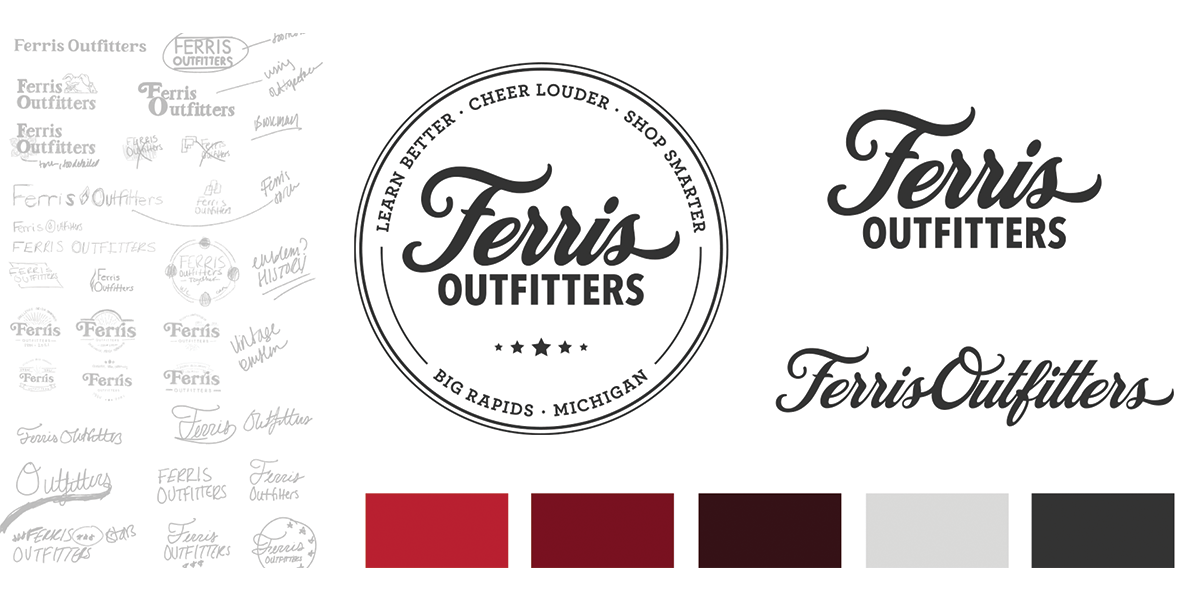 I initiated the designs of the concept "Vintage Refresh," which pays tribute to Ferris' rich history and names Ferris Outfitters as the heart of Ferris — a place where all individuals can come in to get the products and services they need. I created the final logo system for Ferris Outfitters. This included an emblem (we worked with a copywriter for the tagline), a stacked logo, and one line wordmark.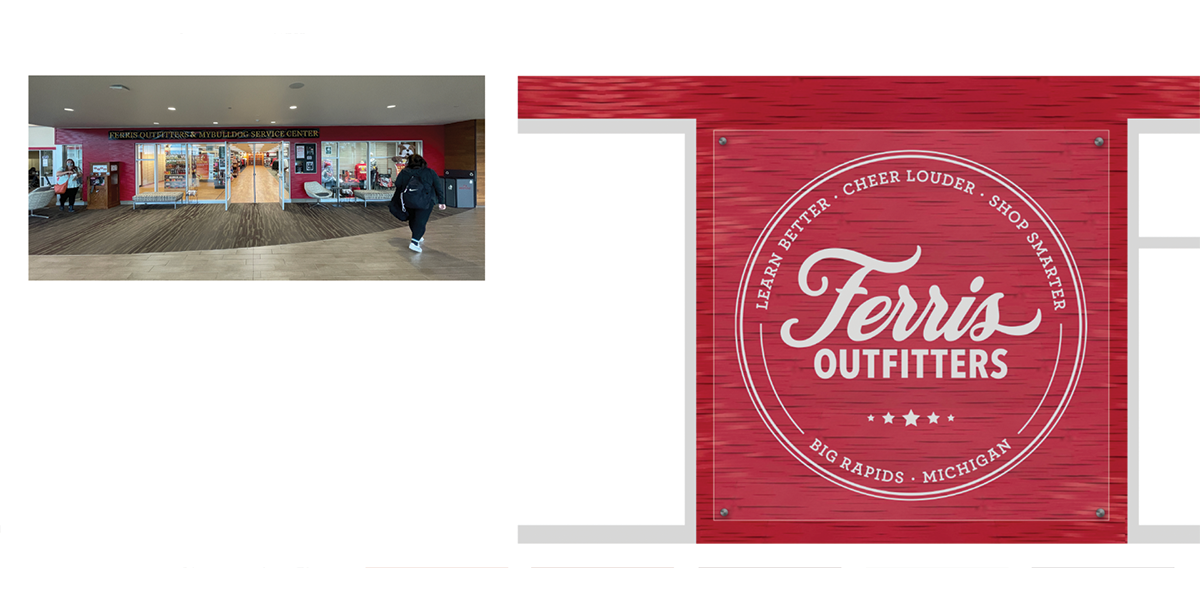 Our team proposed a new look for parts of the store environment. One of the bigger and more costly proposals we had was to create a large acrylic sign on the front of the store to really encapsulate the character of the new brand and entice individuals to check out the new store.
Our team proposed an update to the current storefront window display that would be more appealing and attention grabbing to students to also encourage them to visit the store.
Ferris Outfitters offers a dressing room. Before, this was an empty, not inviting space. Our team's proposal above brings life to the dressing room, giving all individuals a safe space to explore new styles.
I also created Ferris Outfitters branded apparel to increase the awareness of the brand as an individual entity, as well as allow them to expand as their own brand outside of the Ferris campus.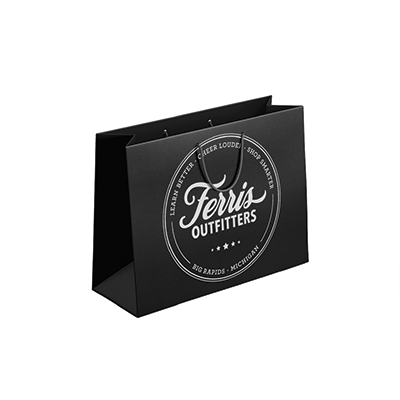 Shopping bags are branded with the emblem, so that individuals take a piece of the Ferris Outfitters brand with them when they leave.
Team shirts are personalized with a last name to create a more casual and friendly team-oriented atmosphere