Ferris Graphic Design Work-In-Progress Review
Design Project Center
Senior project
Fall 2017
Designers: Natalie Dixon & Kyle Rice
Over the past several years, the Graphic Design Program at Ferris State University has seen a drop in enrollment, resulting in fewer grads getting high level remarks in the industry and less visibility for the program as a whole. In 2017, an event was created to fix this, but failed. To differentiate the new event from a traditional portfolio review, ensuring a clear understanding of its role, and to collect professional, insightful feedback on the program.
BEST PRACTICE
We looked at best practices within the design industry to understand the workings that go into a successful event. Here we specify Creative Mornings, looking at the speakers they hold, the venues they use and the atmosphere that they create.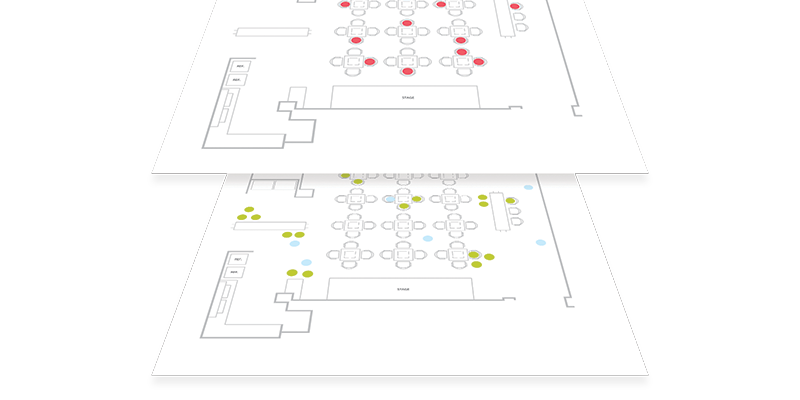 SKETCHING OUT OUR IDEAS
We went through rounds and rounds of iterations, sketching out all of our ideas onto paper in order to get a full grasp of what we were looking to pull.
ENVELOPE
Printed on a manila envelope, the design was meant to embody an internal document you would see at a studio or firm thats being sent to multiple departments.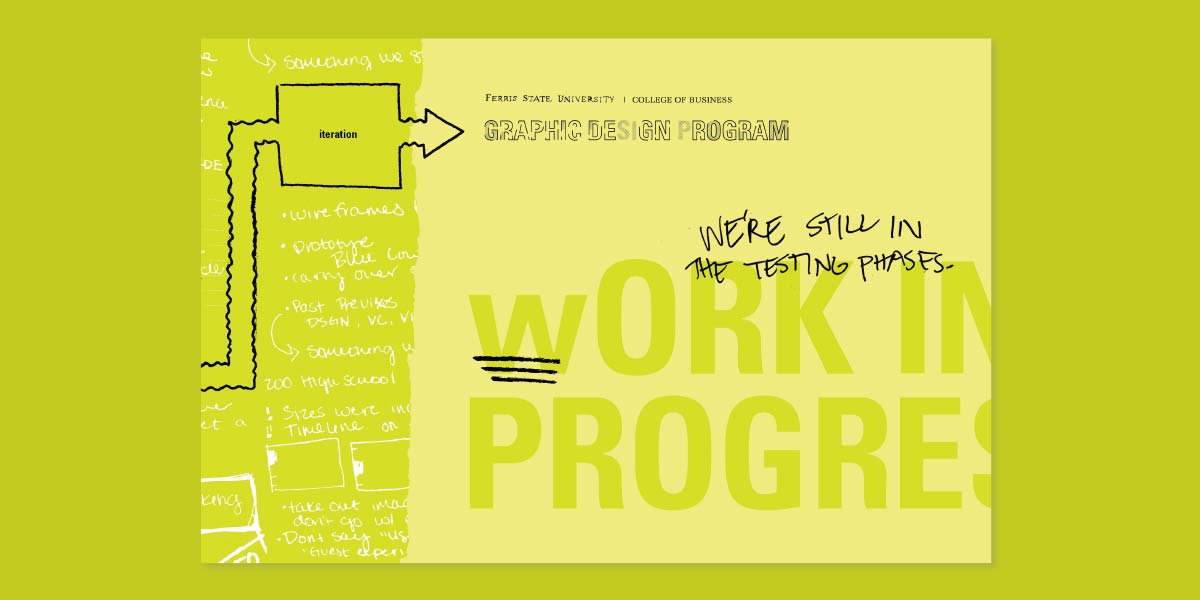 MAILER
Printed on two stocks then duplexed toghether, the material was meant to embody the daily materials in the life of a designer: Neenah's lift-off lemon for sticky notes, and Mohawk's cromelux for whiteboard.
ENVIROMENTAL
Window decals were made to emulate sticky notes, and printed printed large scale to be recognizable from the road. Printed on removable glass vinyl, we worked with our printer to find the best material for easy removal.
STAFF SHIRTS
Shirts were printed on a digital press, so each shirt was able to be customized easily with the staff person's name printed on each shirt. Pens and highlighters were placed in each of the pockets for quick use.