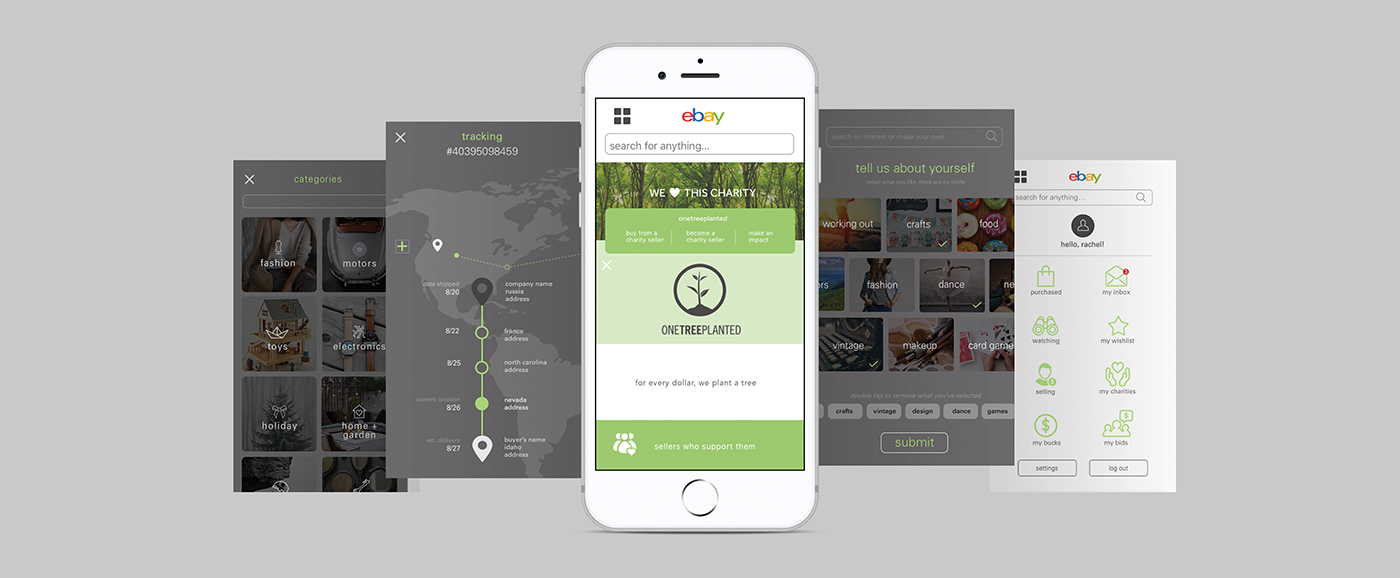 eBay
Junior project
Fall 2017
Designers: Carlie Vanklompenberg, McKenna McIntyre, & Rachel VanAken
Security problems are a recurring issue, with scams happening to both the sellers and buyers. There are not enough regulations between sellers and their products, making the search for products difficult. eBay shows products that they think consumers want, rather than doing research. The result of this is that ebay is not reaching their millennial target audience.
MOTHER, MIDDLE AGED
Gets overwhelmed by the pop-up ads and featured items on the home page.
Scrolls down through the endless features, gets overwhelmed.
Wishes more specific items were being features rather than themes
RESEARCH
As a class, we spent weeks researching ebay.
The boards shown below include all of our findings.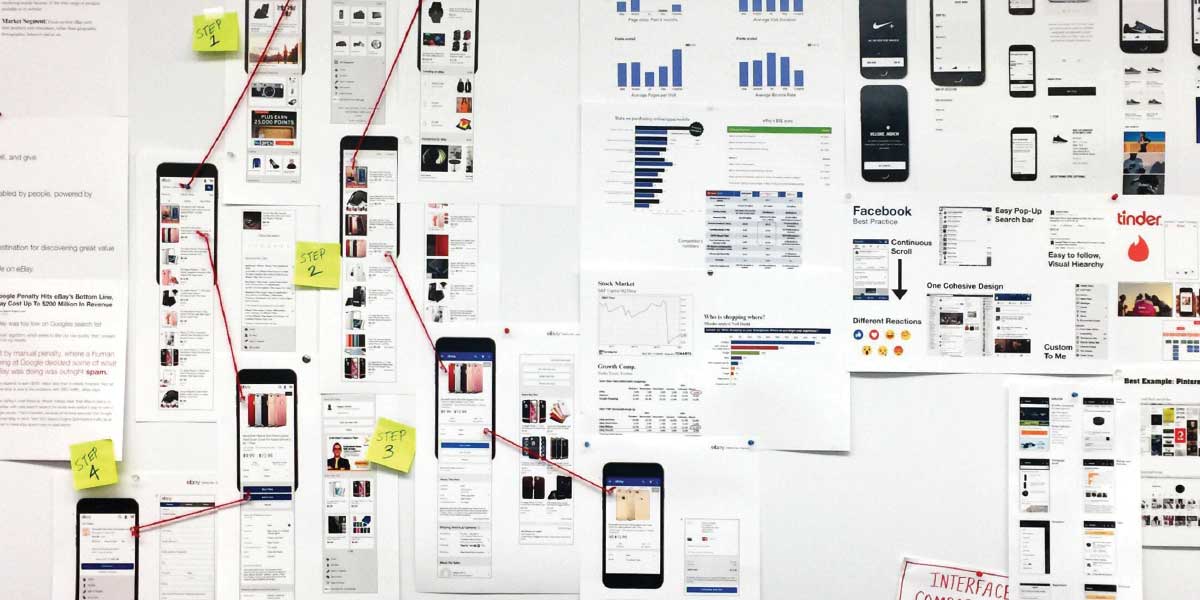 RESEARCH
The research included: statistics, best practices,
site audit, users, existing user experience, etc.
MILLENNIAL
He wants to able to buy an item without getting scammed
Knows about ebay's bad reputation
Receives a product late and the product is not what was promised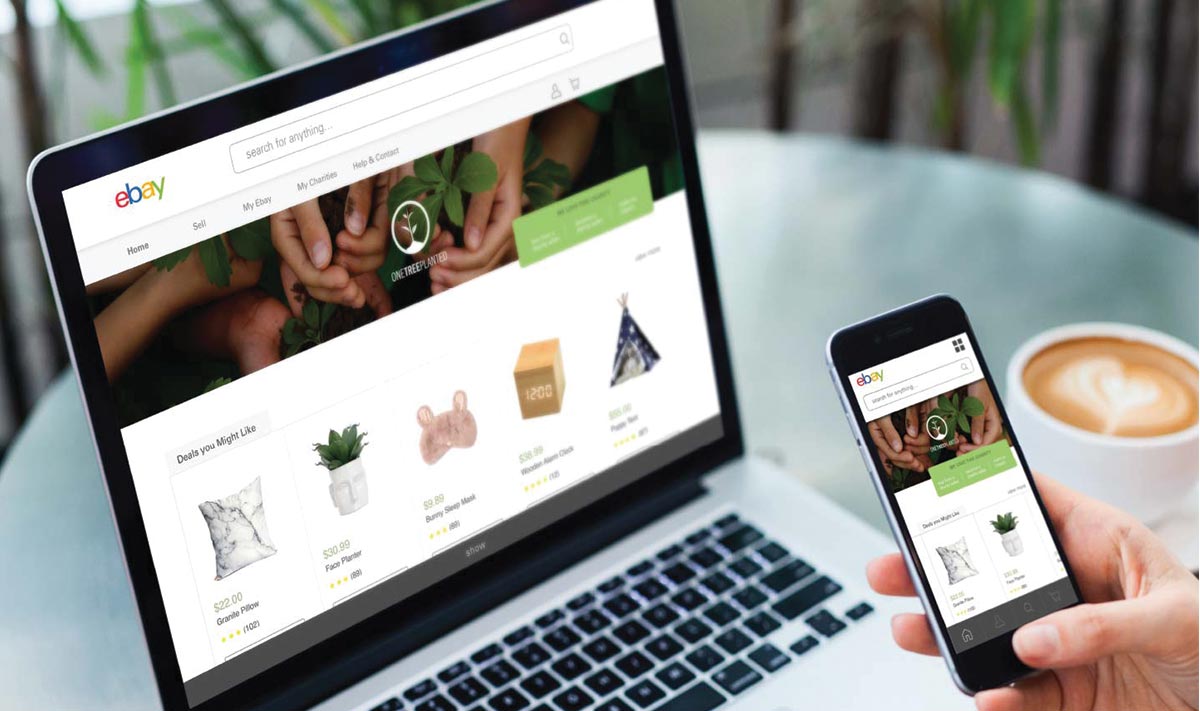 CHARITIES
eBay supports thousands of charities, but no one knows about it. To increase the trust of both buyers and sellers, we've suggested the eBay shows a supported charity on the home page every month. This charity would be different every month and sellers could choose to give a percentage of their profits to it.
CATEGORIES BEFORE
The number of categories on the eBay website are overwhelming to users.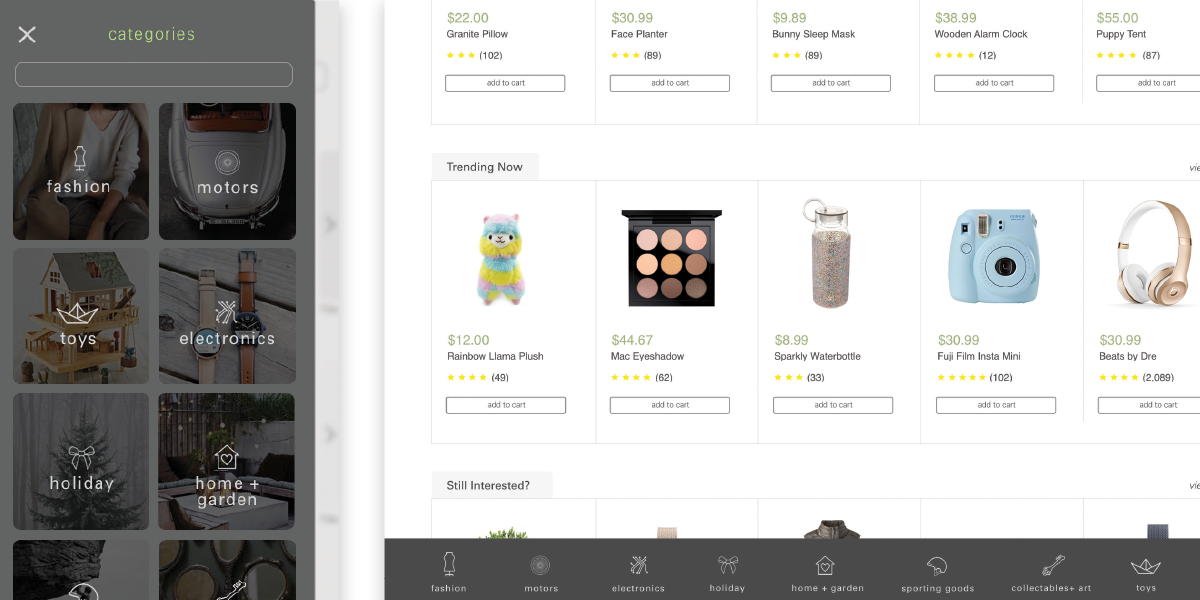 CATEGORIES AFTER
Icons and images create an easier visual navigation, and are also incorporated as a pop up footer on hover for the desktop interface.
INTERESTS
Upon creating a profile you are to select interests that will later personalize your ebay experience
FILTER
When searching items the user is given the option to turn on/off
sellers who support charities
CALENDER TRACKING
Shipment calendar allows you to visually see when shipments will be delivered