Building A Legacy
Design Project Center
Senior project
Spring 2022
Mckinley Kreitner, Nathan Nye, Natalie Tang, Olivia Smith
Optimize the digital experience for the West Michigan Graphic Design Archives.
In this project, I was responsible for conducting user research, collecting secondary UX/UI insights, diagramming process flows, organizing a design system, and creating static prototypes
Our team audited the current project submission process and identified opportunities to reduce manual data and improve our client's workflow.
To minimize time spent on manually retyping information, we proposed a second form called project information filled out by a submitter once accepted into the archives. The data submitted in this form will be reviewed/edited by stakeholders and automatically populate a project page.
After researching form UX/UI best practices, I identified UI issues impacting usability. The current UI of the form fields looks disabled and does not provide placeholder text to assist users in understanding what content should be placed in each field. We also noticed issues in the hierarchical relationship between different steps. Lastly, there was no validation or feedback to provide users with confidence that the information they entered was correct.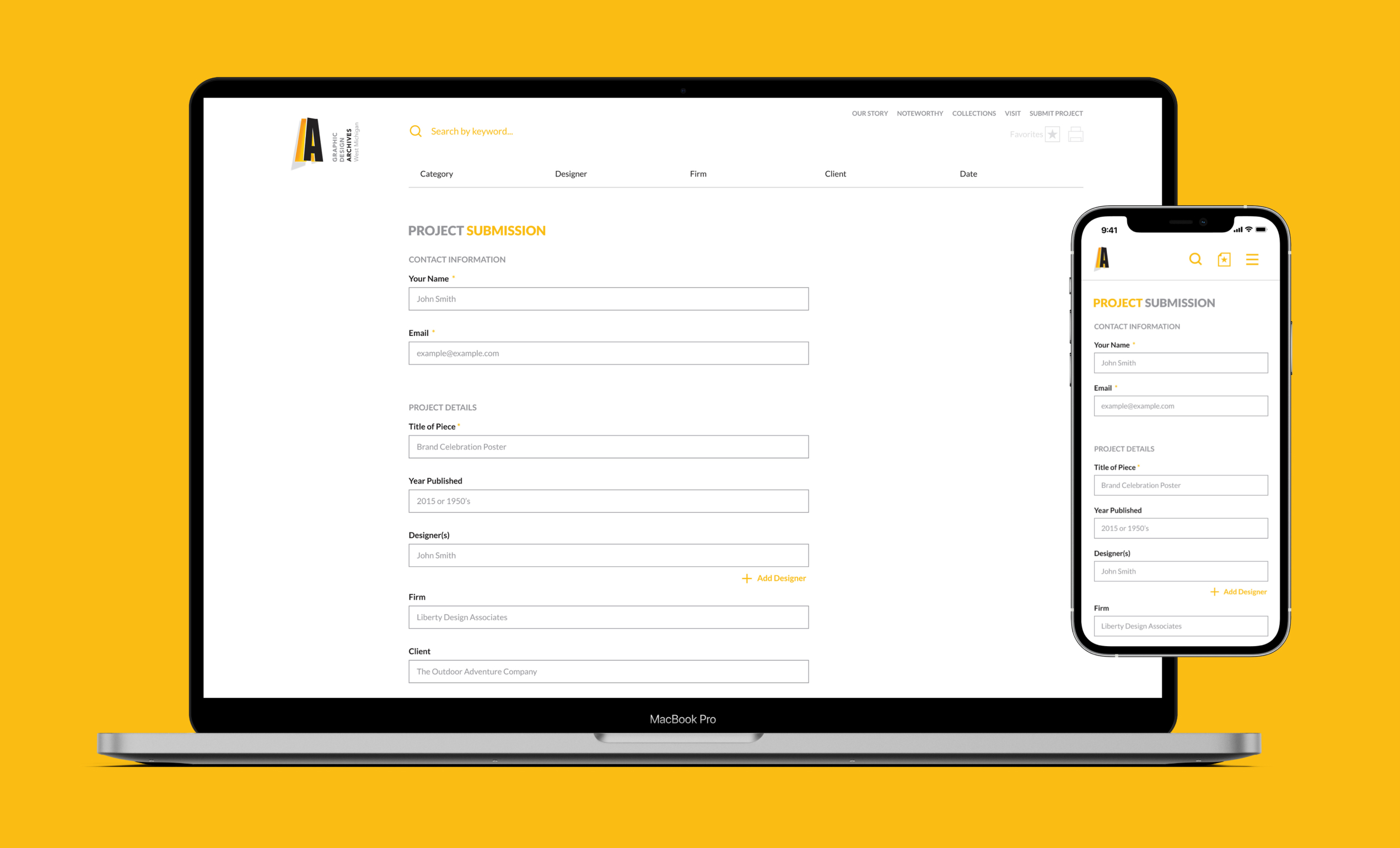 To resolve the UI issues we noted, we readjusted the type strategy to help the hierarchical relationships and created placeholder text and validation to help users fill out the form.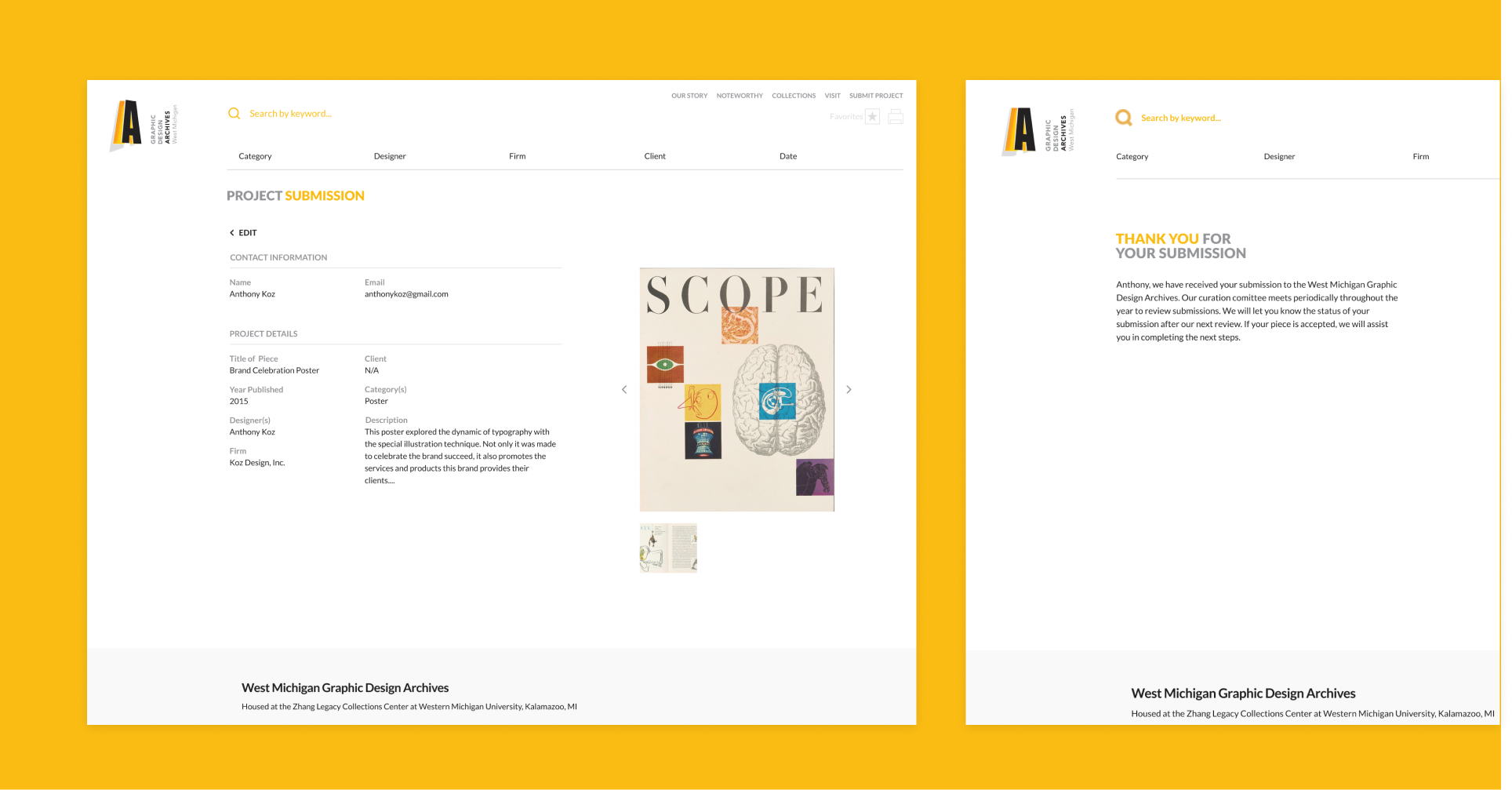 We also added a review page where a user can quickly scan the information they are submitting. Lastly, we presented the user with a confirmation message clarifying their next steps.
As our team began prototyping new pages and forms, I noticed a need for a pattern library to make our workflow more efficient. Our team gathered together to audit components on the existing site and quickly built components.
Once a piece is selected to be a part of the archives, our client sends an email with a link to the project information form from their WordPress account.
Once the project submitter submits this form, our client is notified via email and prompted to review the entered information. They can revise any information they need and then publish it to the live site.