Anti-Violence Alliance
Design Project Center
Senior project
Fall 2019 - Spring 2020
Maddy Martin
Matt Medonis
Melony Federspiel
A new organization on Ferris State Universities campus made up of 30+ student, faculty and staff. Their mission is to spread awareness, increase education and promote prevention of sexual violence issues.
Problem: The new organization had no visual identity or way to promote themselves on Ferris State University's campus. Their target audience was unaware that they existed. Solution: My team and I first had to design a visual identity for the brand. Once that was done, we were tasked with developing a marketing campaign for their events during Sexual Assault Awareness Month in April.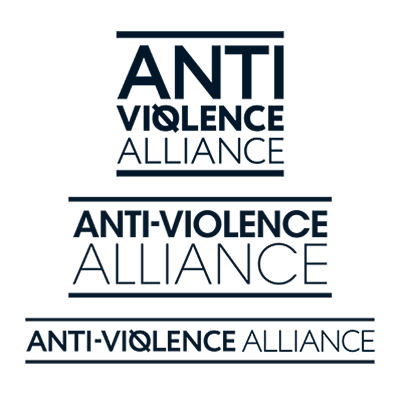 The clean and modern wordmark is all caps and capped by bars on the top and bottom. The identifiable crossed 'o' symbolizes the AVA's stance against sexual violence. The three variations are for different use cases.
Since we didn't want the branding to be overpowering we went with a muted color palette. We chose blue as our primary color because it is soothing and calming, yet still bold and powerful. We paired the blue tones with neutral grey tones.
To continue the clean and sleek theme, we chose a modern sans serif typeface Circe. It is a rounded geometric typeface with some character to add some warmth to it. Circe is used for both the headings and body copy.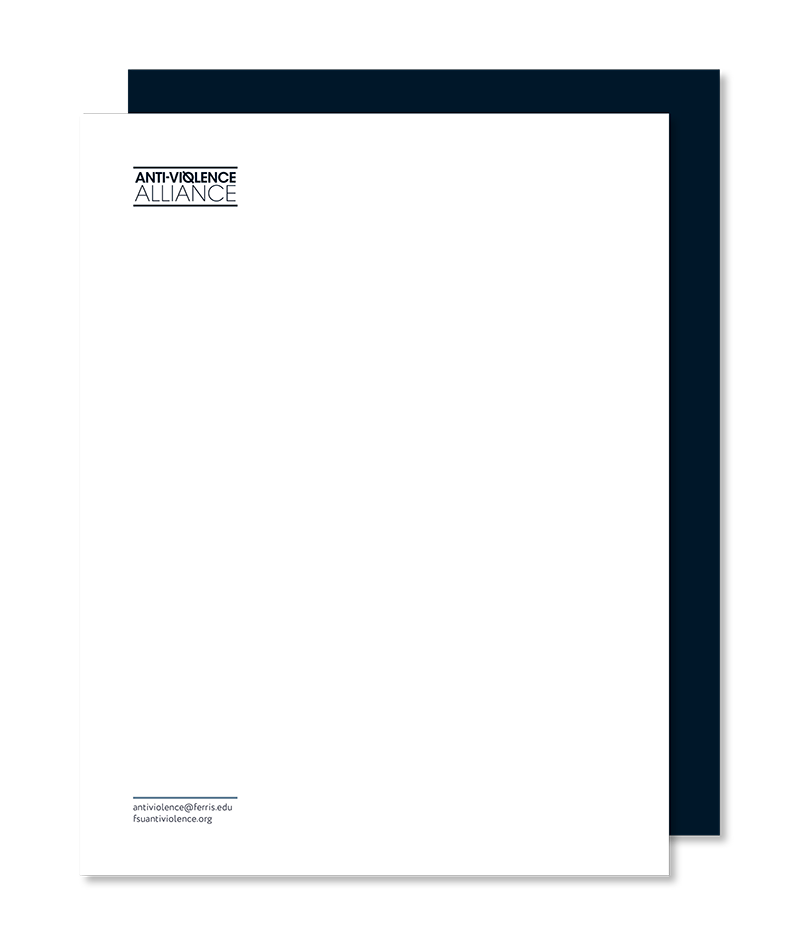 Letterhead: We designed a letterhead, #10 commercial envelope, and business card.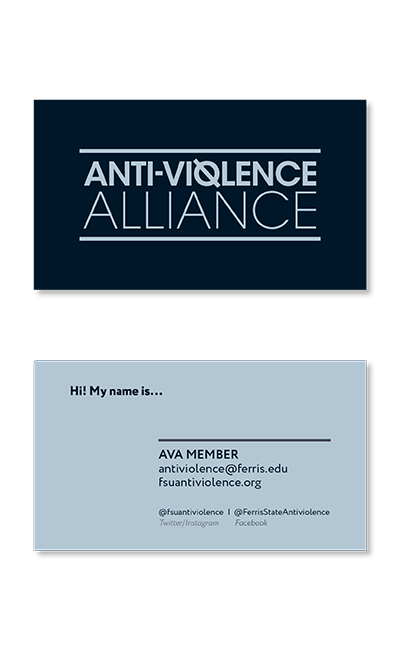 Business Card: With 30+ people in the organization, we designed a standard business card for all of the members. It features a line for the AVA Members to write their name, this creates a more personalized connection with those receiving the card.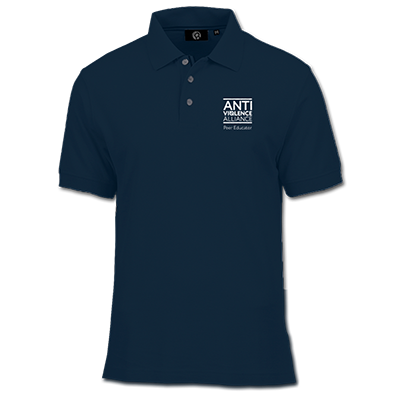 Polo
Quarter-Zip
Running Jacket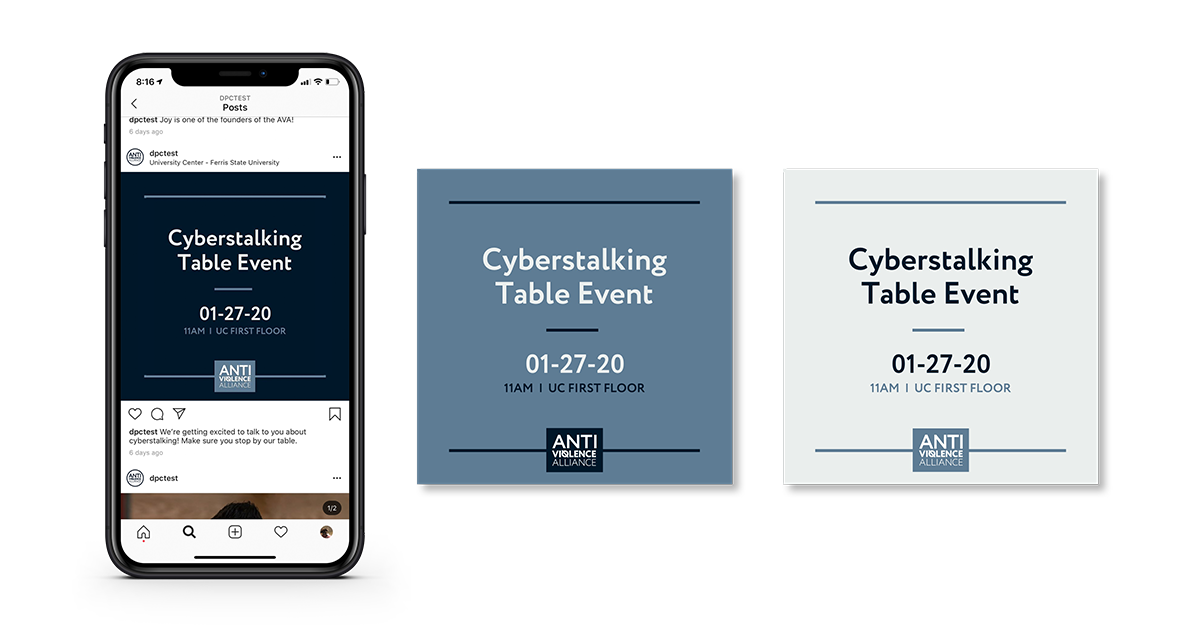 AVA Social Media Posts: We created templates for the AVA to promote their events on social media. We made the templates a variety of colors to add variety to their page.
Logo: The logo is bold and in your face, it stands on its own and is easily recognizable. It contrasts well with the modern and sleek AVA wordmark.
Colors: We went with bright colors to draw attention and make the campaign memorable. They are paired with the neutral tones from the AVA color palette.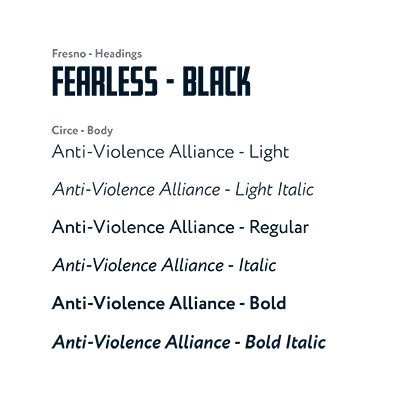 Typography: We used the typeface Fresno Black for headings and paired it with AVA typeface Circe for the body. Fresno is a bold and geometric typeface that makes a statement.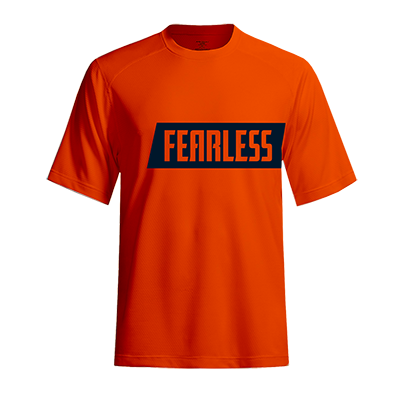 Fearless Shirt
Fearless Hat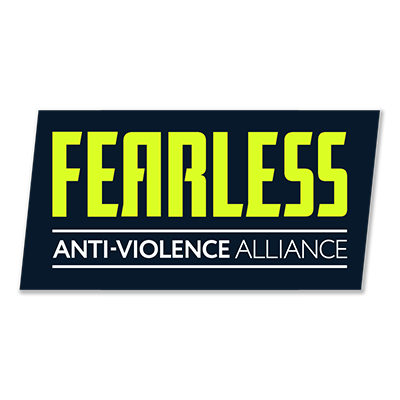 Fearless Sticker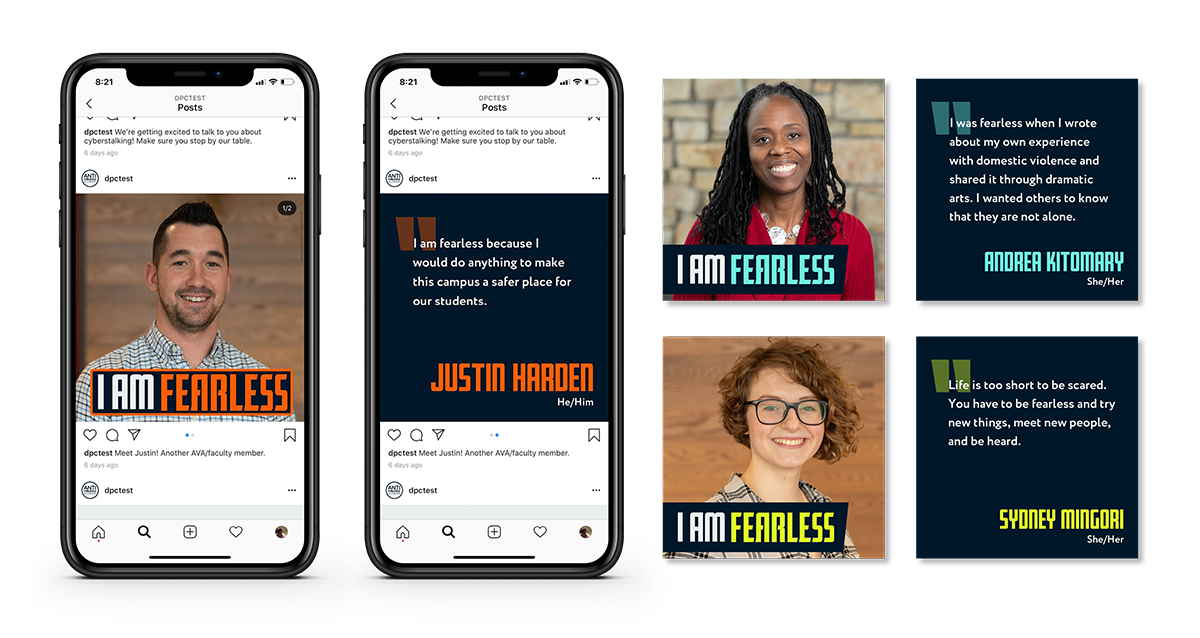 Meet AVA Posts: During Sexual Assault Awareness Month each member has the opportunity to do an Instagram take down to introduce themselves to the Ferris Community. They also share a story of a time that they were Fearless.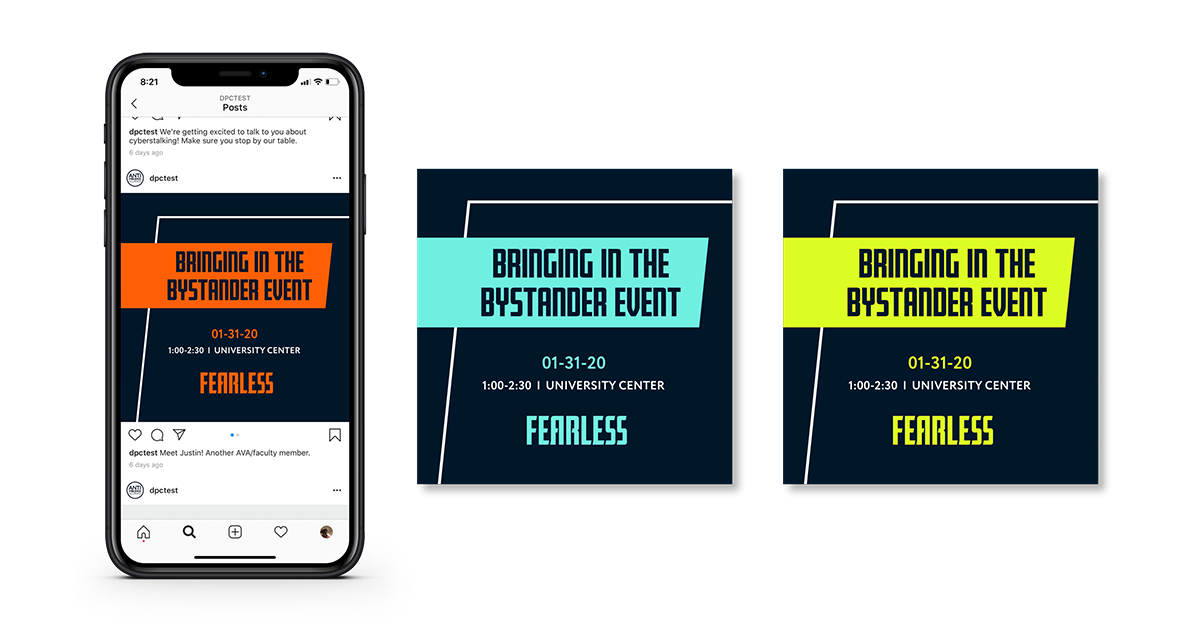 Fearless Event Posts: The AVA host many events during Sexual Assault Awareness Month, we made a Fearless Template for them to advertise the events during April.
Responsive Website: We designed a responsive website for the AVA to promote their events, share Fearless stories, provide resources, and introduce their organization and members. It was vital that the site was mobile-friendly as Ferris students are the target audience.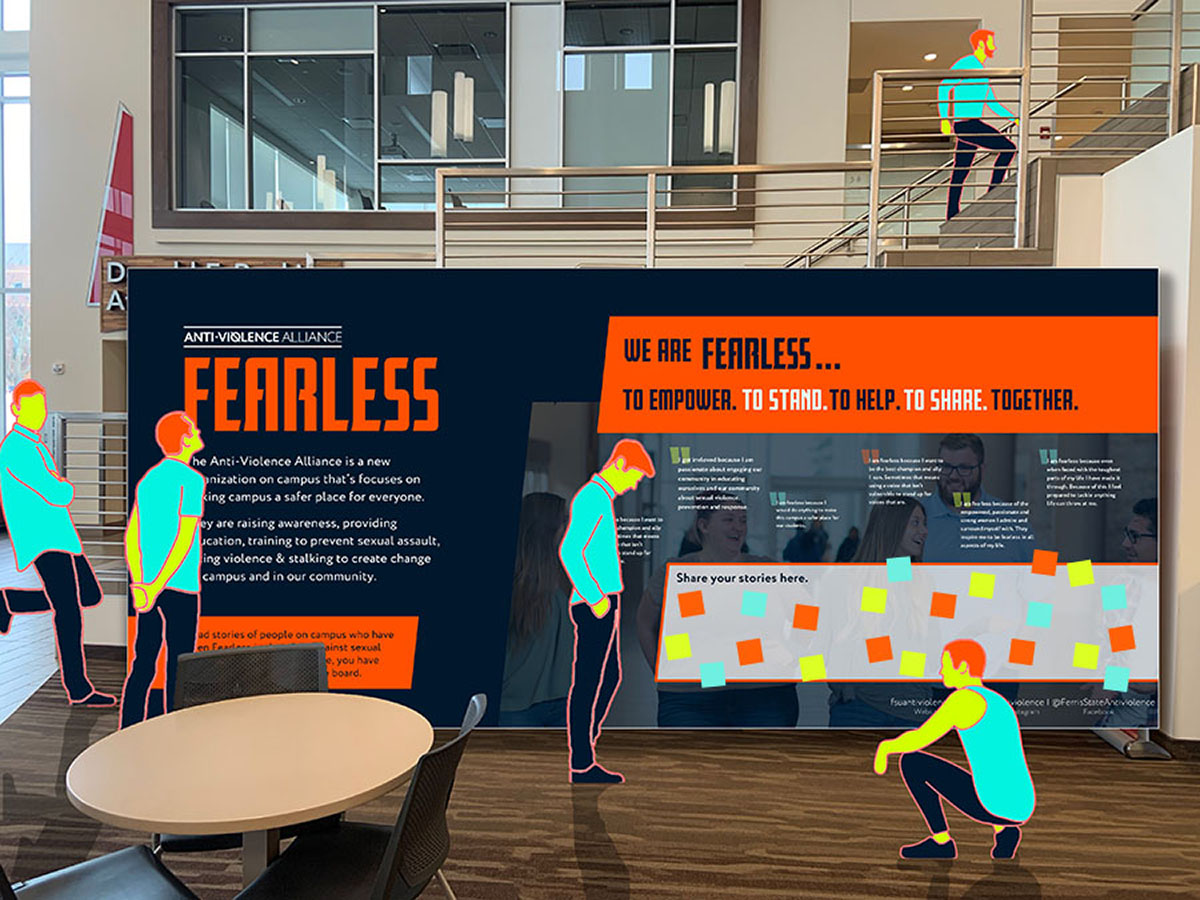 Interactive Installment: We designed a Fearless Stories interactive installment that would be featured in the University Center on FSU's campus during Sexual Assault Awareness Month. Members of the Ferris Community could read stories of fearlessness and empower them to share their own.