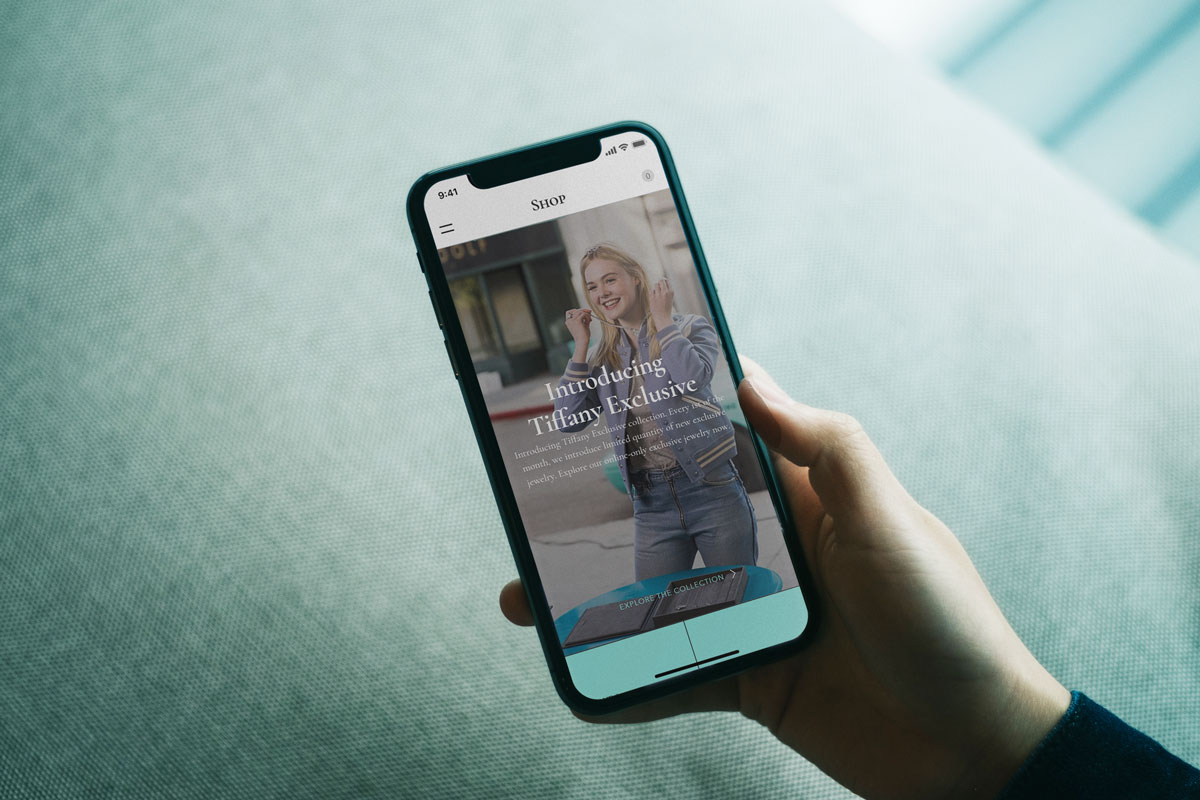 A Design-Driven Solution To Improve E-Commerce Shopping
Junior project
Spring 2019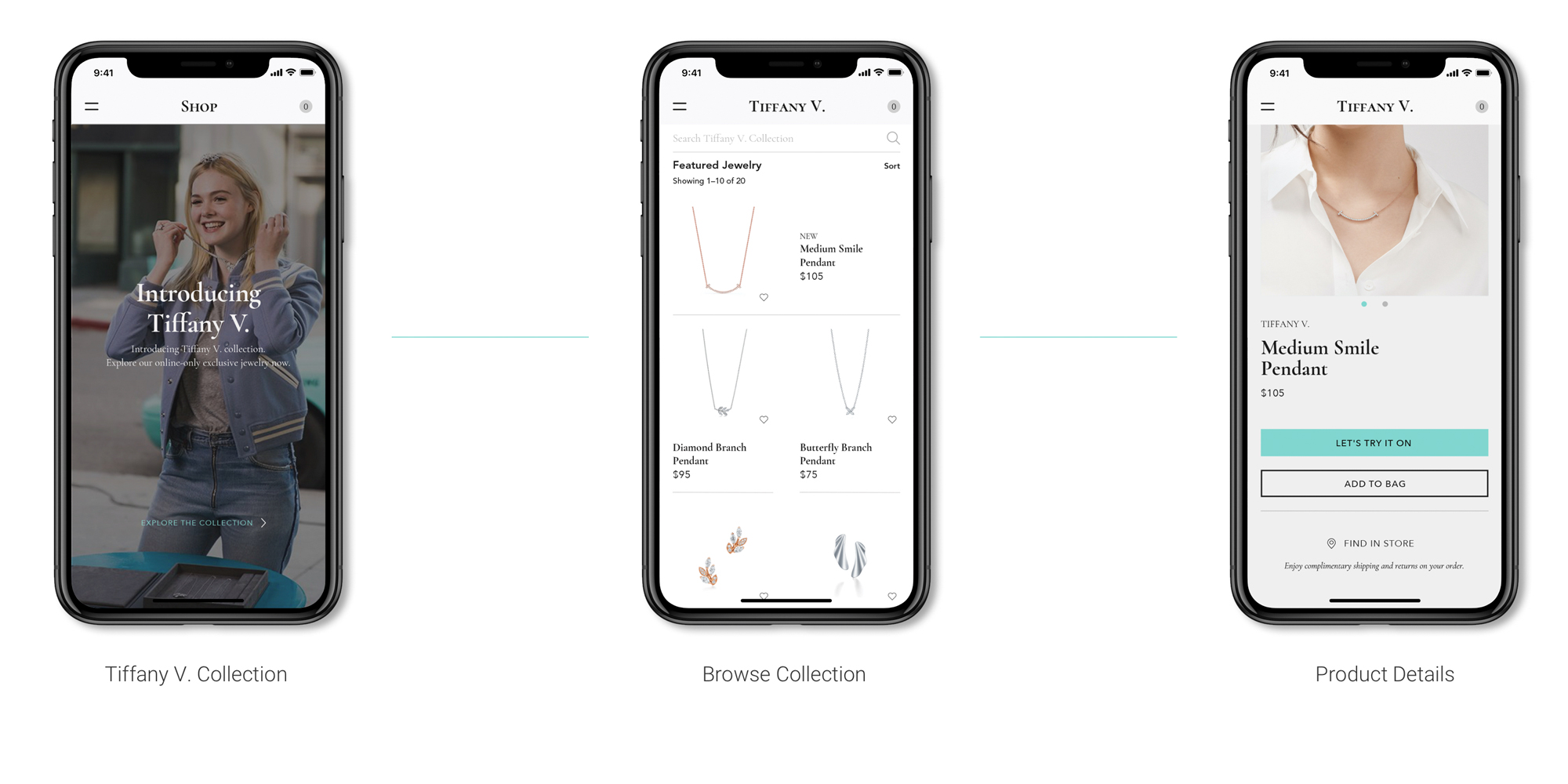 Tiffany V. Collection
Users discover Tiffany V. Collection. They quickly explore it and realizes that this is an affordably priced collection.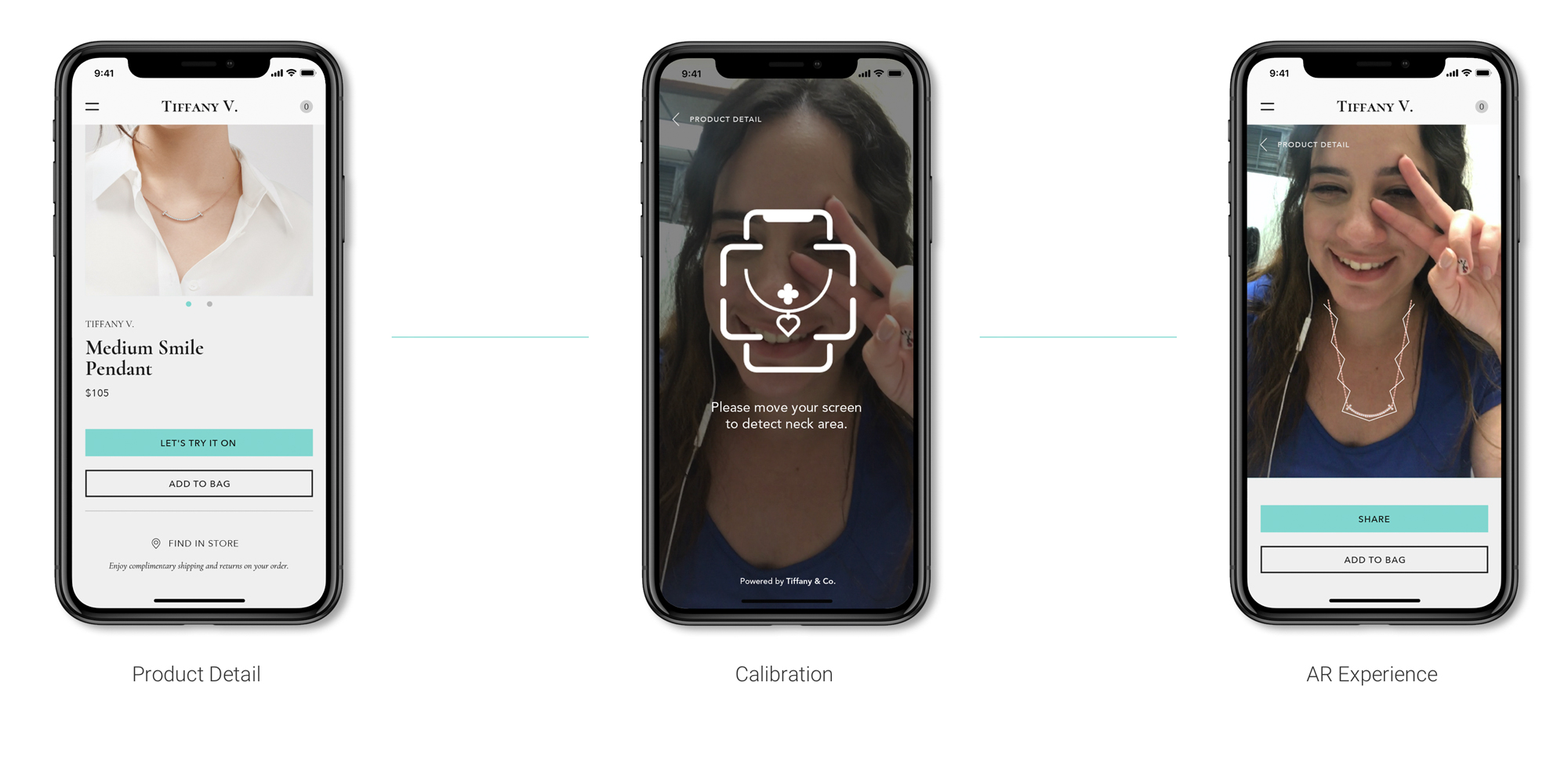 Let's Try It On
They try their favorite necklaces through Let's Try It On feature. The camera detects the face and neck area and shows a 3D necklace rendering.
Decide To Buy
Users make a payment through Tiffany's secured payment system. They feel secure because the payment goes through Paypal rather than putting their credit card information.